Liyuan Garden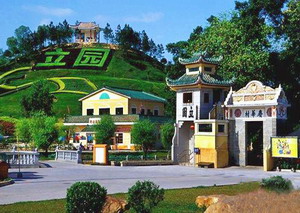 More Photos

Liyuan Garden, or Li Garden, is situated at Genghua Village Tangkou Town, Kaiping District of Guangdong Province. It is a private garden built for about 10 years by Mr. Xie Weili, a local overseas Chinese in United States in 1920th. The whole garden covers an area of 19,600 square meters and blends the traditional Chinese garden style, style of the western buildings and the style of water villages south of the Yangtze River together.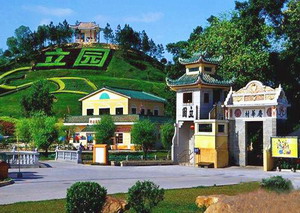 The layout of the Li Garden can be divided into three areas: Villa Area, Big Garden Area and Small Garden Area. They are separated by artificial rivers or walls and connected by bridge pavilions or winding corridors, creating a wonderful scenery excelling nature. There are six villas and one Diaolou building in the garden, the most famous two are "Panwen" and "Panli". Whose body is of the obvious western style while the top is like the Chinese palace, presenting a unique glamour. The uniqueness of the Liyuan Garden can not only see from the composition of the architectures, but also from the plants in the garden: flowers, grasses, potted plants and fruit trees of considerable kinds are everywhere in the garden. Towering old trees, blooming flowers, green pavilions and singing birds…you must linger here for a long time.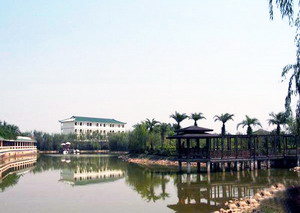 The well-preserved artistic works in Liyuan Garden are extremely plenty, consisting of the large scale colored paintings, golden lacquer woodcarving, porcelain figurines and American sanitary fittings and water supply system made at that time. Buildings in the garden include a big arch writing "Liyuan Garden", a big decorated archway writing "Xiu Shen Li Ben", four pavilion bridges ("Fragrant Night", "Water Playing", "Waves Watch" and "Yicui"), the Roman building "Bird's Nest" and "Vine Pavilion". The calligraphies and antithetical couplets, especially, make the garden rich in traditional Chinese culture.
Quick Questions
Our team is waiting for your questions. Please feel free to ask us any questions you might have about our China package tours, Chinese culture, or the sites available. We will gladly help you with any special needs you might have and all questions, like our trip designing is completely free of charge.