Booking Code: VOC-20101018-R
Client's Information: Noah Laurence Feldman, USA
Tour Starting Date: Monday, 18 October 2010
Tour Destination: Beijing
Comment on our service from
Noah Laurence Feldman, USA
Thank you for putting together a terrific tour of Beijing. October 28, 2010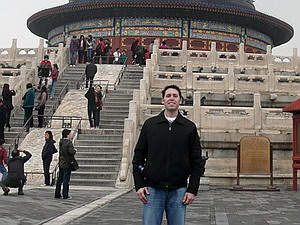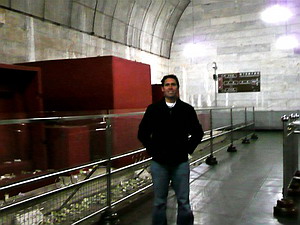 Hi Robert:
Thank you for your email below. I actually just returned home yesterday. After I left Beijing I went back and forth between Hong Kong and southern China 2 more times for business meetings.
Apart from the weather, we really enjoyed our visit to Beijing. The tour guide, Sandra, and the driver were both terrific. I thought the schedule we had was good. We got to see many sites in a short amount of time, but I did not feel rushed. My favorite site was the Great Wall. It was incredible! I also really enjoyed the Ming Tombs.
My only criticism was that I have to visit factories as part of my work to check on the production of the products my company produces, so it was not necessary for me to spend time visiting factories while I was in Beijing.
I have attached some photos from my visit to Beijing as you have requested.
Thank you for putting together a terrific tour of Beijing.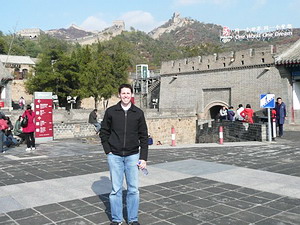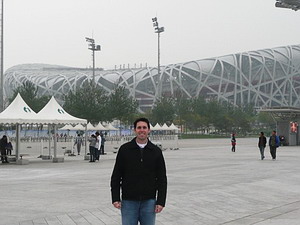 Regards,
Noah