Erdos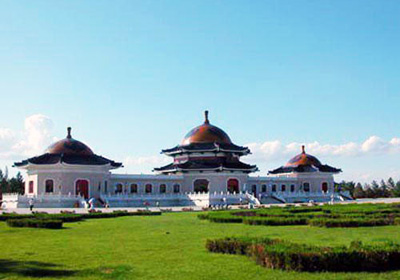 Erdos in brief
Erdos boasts a long history and rich culture. It was first settled by people some 35,000 years ago who created Hetao Culture, which is known as one of China's ancient civilizations and still shines brightly today. Erdos has gained a reputation as "the Dubai of China" and is located in the same region as Songyuan, Hohhot and Baotou, this import group of industrial cities are commonly referred to as the "four small dragons of North China" for their favorable economic growth.
In Mongolian "Erdos" means "the city of palaces". Erdos is a city of many delights: far-reaching plains, boundless blue sky touch with thick streams of white cloud, sweet milk tea, strong local liquor. The local culture is rich, with performances of herdsman riding horses with women sing traditional songs.
Whispering sands of the Gobi Desert, the Yellow River Gorge, towering cliff-faces, the ancient Mausoleum of Mongolia's king Genghis Khan, and expeditionary camel riding in the desert... Erdos offers tourists a special way to know Inner Mongolia.