Haizi Mountain Scenic Area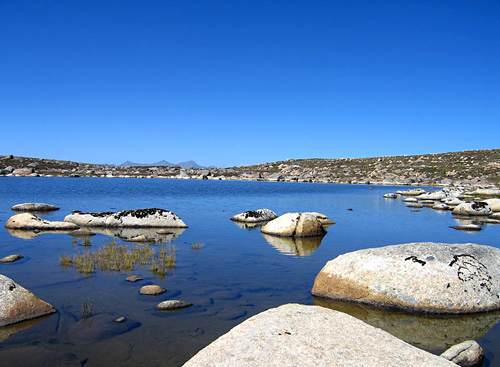 More Photos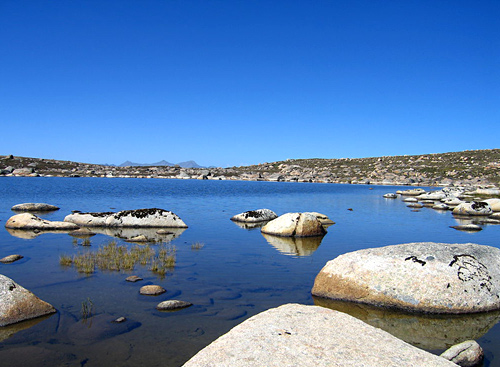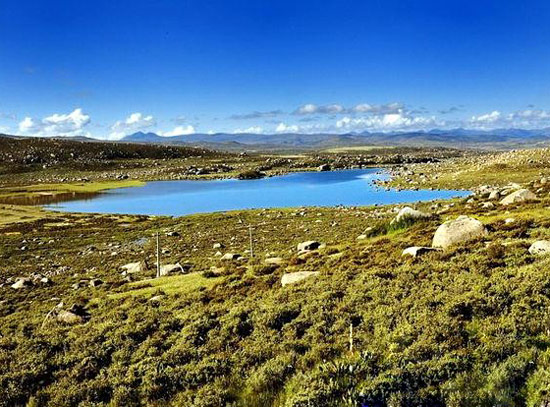 This amazing scenic area boasts unmatched natural beauty. It is typical Tibetan landscape, beautiful striking blue lakes, a natural hot spring sourced from the purest of natural mineral rich waters, grand monasteries that create a striking contrast with the barren empty landscape, punctuated only by towering mountains and imposing glaciers, it is a mandatory stop for all visitors to Dao Cheng County.
Getting there: Buses from Litang to Daocheng all pass through Hazi Shan.
Xing Yi Cuo Lake
Located an amazing 4420 meters above sea level the remains of an ancient glacier still exist above the lake and is one of the largest and most visually stimulating destinations in China. In 1982 fossilized dinosaur remains were discovered in the area.The lake is comprised of three lakes and filled entirely with fresh water. It lake shapes in triangularity and the bottom is like that of a caldron, with an average depth of 3 meters and innermost point of dozens of meters. It is abundant in fish and bird-life and the grasslands surrounding the lake are similar to that of Tibet yaks, goats and boars wander in herds; moreover, Cervus albirostris (white-lipped deer, a species of deer that only live in China) can even be found there.
Rabbit Mountain
Named Rabbit Mountain because of its unusual shape which has an uncanny similarity to two small rabbit ears poking out of the earth, especially on clear days the rabbit ears can be clearly seen, it paints the picture of a rabbit scurrying away from a predator. Surrounding the mountain are precipitous needle karst and crystal clear lakes.
Quick Questions
Our team is waiting for your questions. Please feel free to ask us any questions you might have about our China package tours, Chinese culture, or the sites available. We will gladly help you with any special needs you might have and all questions, like our trip designing is completely free of charge.