Huguang Assembly Hall Building Group

More Photos

Built in ancient style of Qing Dynasty, the ancient Huguang Assembly Hall building group of Chongqing represents another important wave of immigrants in the history. In late Ming and early Qing dynasties, the population of Huguang province (present Hunan and Hubei province) decreased because of war and disease. So the people of Huguang immigrated largely to Sichuan province, building the Huguang Assembly Hall. And it was included in the list of the sixth group of national key heritage conservation units. With large scale and good layout, the Huguang Assembly Hall is the largest existing ancient assembly building in China possessing great historic, artistic and scientific value.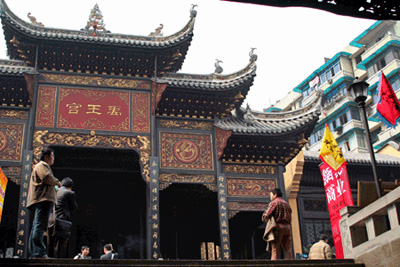 The Value of Huguang Assembly Hall

Architectural value
This ten thousand ancient wood building group followed the architectural style in Hua'nan, Anhui, Hubei, Hunan and Jiangnan area and also blended the traditional building approaches of Sichuan. Built near the mountains of Chongqing, the Huguang Assembly Hall building group is well arranged, reflecting well with the city gate and city wall and becoming a gorgeous painting beside the Yangtze River. The assembly hall is a well-preserved ancient building in Chongqing area.
Art and Culture Value
The Huguang Assembly Hall is the general name of the whole hall building group. With another name "Palace of Yu King", the assembly hall bears the meaning of driving out of the evils by Yu King's power, which is a particular cultural phenomenon in the local area. Besides, the building is also a culture load of several cultures, including Buddhism, Taoism and Confucianism. There are also many sculptures related to opera in the building, representing the rich folk culture and delicate carving techniques.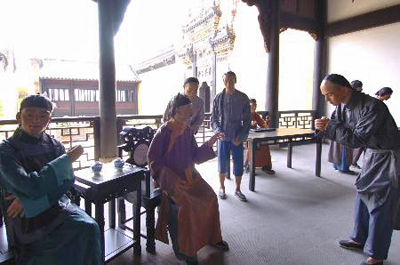 Main Attractions
Yu Palace
The Yu Palace was built according to the mountain, rising high step by step, with imposing bronze statue of Yu King and many stages inside.

Immigration Museum
It is the first immigration museum of China. There are hundreds of daily uses of the immigrates and the route of the immigrates from the Huguang province are displayed in the museum. People can also search information for their root by using computer.

Guangdong Association
There are four special things in the Guangdong Association: the dragon hollow statue, the largest opera theatre of the assembly building group, artistic and practical eight-square caisson ceiling and the carving in the boarding of the stage.

Qi'an Association
Qi'an Association is the most exquisite theatrical stage in the Huguang Assembly building group where you can see the life of the assembly in the past by visiting the immortal clay figures in the association.
Quick Questions
Our team is waiting for your questions. Please feel free to ask us any questions you might have about our China package tours, Chinese culture, or the sites available. We will gladly help you with any special needs you might have and all questions, like our trip designing is completely free of charge.