Ciqikou Old Town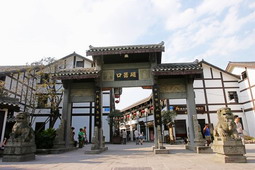 More Photos

Chinese name: 瓷器口古镇 (Ciqikou Guzhen).
Location: by Jialing River, Shapingba District, Chongqing City.
Ticket: free.
Opening time: all day long.
How to get there: If you arrive in Chongqing at the coach station, walk for about 373 meters to the Yuancaiba Railway Station, then take bus No.503 or 808 and get off at Ciqikou Ancient Town.
Introduction to Ciqikou Ancient Town
With an area of 1.5 square km and a population of 18,000 people, Ciqikou is a miniature of Chongqing as well as one of the few ancient towns located near the city center in big cities of China – only 14 km away from downtown Chongqing.
Originally constructed between 990 and 1003 in Northern Song Dynasty (960-1127) with the name "Bai Ya Chang", the town developed into a prosperous commercial street in Ming Dynasty (1368-1644), the second emperor of which is said to live in seclusion at the Baolun Temple of the town after his throne was usurped by his uncle. Due to this story and the Chinese tradition that emperors were seen as Son of the Heaven with dragon as their symbol, the town was renamed to be Secluded-Dragon Town since then.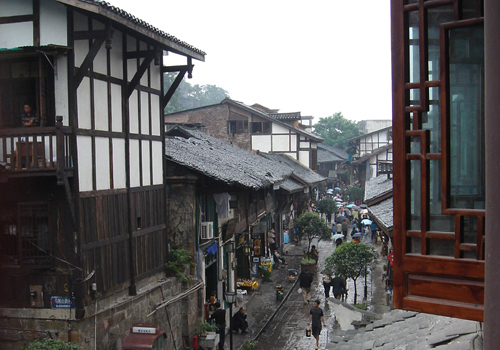 In Qing Dynasty (1644-1911), the down got known as an important ferry terminal along the Jialing River for producing and transshipping china wares especially blue and white porcelains, which brought it the fame of "Mini Chongqing" and its current name – Ciqikou, literally a port of porcelains. So far, more than 20 ruins of ancient kilns have been found at the town.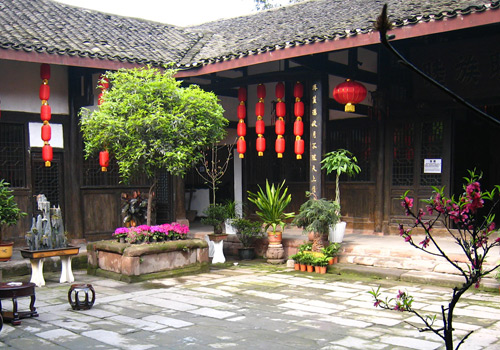 As an old street with a long history of approximately one thousand years, many of the ancient buildings at Ciqkou are still well protected, with various traditional snacks and activities such as Sichuan Opera. During every Spring Festival, tens of thousands of people are attracted to it to attend the temple fair and make it extraordinarily bustling. With characteristic ethnic and local features, Ciqkou Ancient Town has been visited by about three million people from home and abroad in recent years.
Quick Questions
Our team is waiting for your questions. Please feel free to ask us any questions you might have about our China package tours, Chinese culture, or the sites available. We will gladly help you with any special needs you might have and all questions, like our trip designing is completely free of charge.