Changsha Transportation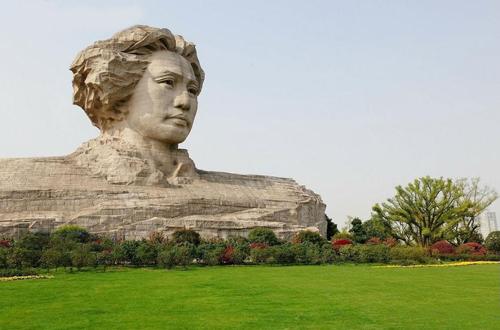 By Air
Huanghua Airport is the first-rate national airport constructed in the 1980s. Located in the Huanghua town, Changsha County, it is 22 kilometers away from the downtown area. Not only is it the fifth biggest airport of china, but also the largest one in Hunan province, as well as the airline hub of middle china. Many flights bound for Beijing, shanghai, Shenzhen, Hong Kong, Guangzhou, Taipei and other 47 major cities are available in Huanghua Airport. Passengers can also take airplanes from Changsha to Singapore, Seoul, Bangkok, New York, London and any other international cities.
Shuttle – shuttles are not only available for the downtown, but also for other cities such as Yueyang, Zhuzhou, Xiangtan and Changde at fixed hour.
Bus – No. 114 bus is running between the bus station and Huanghua Airport. It usually takes you about sixty minutes to ninety minutes.
By Train
Changsha plays an important role in transportation around China, connecting Beijing-Guangzhou Railway and Shanghai-Kunming Railway. Every day see many a train at Changsha. People can take trains from Changsha to Beijing, Shanghai, Guangzhou, Shenzhen, Shenyang, Xi'an, Kunming, Wuhan, Zhengzhou, Fuzhou, Nanning, Jinan and other cities. Changsha railway station is located in the downtown area, east end of Wuyi Road (五一大道); people can take No. 1, 7, 9, 12, 104, 107, 114, 117, 118, 127, 202, 312 and other buses to reach the station.
As for The high-speed train, you can go to the Changsha Nan railway station, located in Lituo County, Yuhua District, Changsha city (长沙市雨花区黎托乡). It is 9.5 kilometres away from the downtown area, and you can take bus No. 16, 63, 66, 124, 135, 159, 348, and 503 to reach there.
By Bus
There are a couple of big long-distance bus stations in Changsha. That is Nan bus station, Dong bus station, Xi bus station, Bei bus station. Apart from that, for the benefits of the travelers, Changsha-Zhuzhou-Xiangtan passenger station is also available. The bus runs every ten minutes in the morning from Changsha to Xiangtan and Zhuzhou, every thirty minutes in the morning from Changsha to Yiyang, Ningxiang. And if you are going to Shaoshan, Huaminglou, Hengshan Mountain or Zhangjiajie, you can take bus from Changsha, too.
Changsha Nan bus station – located in No. 811 Zhongyi Yi Road (中意一路811号), bound for cities in the central or south Hunan and leaving southward for the neighbouring cities.
Changsha Xi bus station – located in the Wangchengpo, Yuelu District (岳麓区望城坡), mainly bound for western Hunan and leaving eastward for the neighbouring cities.
Changsha Dong bus station – located in the No. 1 Yuanda Road (远大路1号), bound for northeastern Hunan, Hubei, and Jiangxi.
By Ship
Xiang River flows through Changsha, joining Dongting Lake and Yangtze River. Changsha now is in possession of the largest inside river port of China. By ship, people can travel from Changsha to Chongqing, Wuhan, Shanghai, Lianyungang, Nanjing and other cities. Moreover, regular ships from Changsha Passenger Ship Transportation Center can take people to Yiyang, Anxiang, Changde, Xiangtan, Xiangyin and Yueyang.
City Transportation
Taxi – in the morning, the starting price is 6 yuan (including 2 kilometres), after 2 kilometres, additional 1.8 yuan for one kilometer. In the evening, from 21:00 to 05:00, after 5 kilometres, he starting price is 7 yuan (including 2 kilometres), after 2 kilometres, additional 2.16 yuan for one kilometer.
Bus – bus tickets are generally one yuan to two yuan, while bus tickets of sightseeing buses are three yuan and you can use the ticket twice. With the three sightseeing routes, you can visit such attractions as Yuelu Hill Scenic Area & Yuelu Academy and Hunan Provincial Museum.