National Swimming Centre('The Water Cube') Beijing
(/)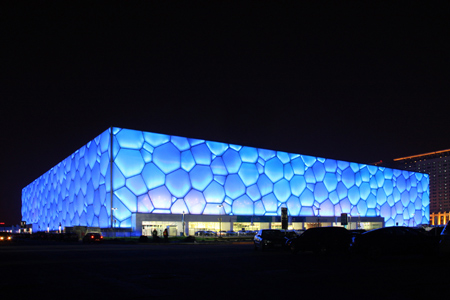 Description: The Water Cube is elegant no matter it is in the day time or in the evening.
Description: Different color of the lights inside the swimming center makes the building a must visit place when you travel in Beijing.
Description: All tourists here would like taking a picture with the magnificent building of the Water Cube.
Description: The common visit to the Water Cube is a outside car view although you can get off and taking photos of it. You can pay extra fee to enter the swimming center then you will see this. It is not suggested to pay and enter it as it is not cheap.
Description: Top architekts from all over the world racked their brains in thinking up the details in using of the swimming center, how to keep it warm, how to make it cool, how to control the temperature inside it and how to fix the high-tech outside membrane convers.