The Old Dragon Head (Laolongtou) Scenic Spot
The Old Dragon Head (Laolongtou) scenic spot is located just 4-5kilometres from the Shanhai Pass in the Bohai Sea; this is the beginning of the eastern section of the Great Wall built during the Ming dynasty.
The elevated ridge-line of the Old Dragon Head gives the impression of a dragon, the wall spans 4 kilometers of landscape before reaching the eastern Shanhai Pass at what forms the elevated head of a dragon, hence the name Old Dragon Head.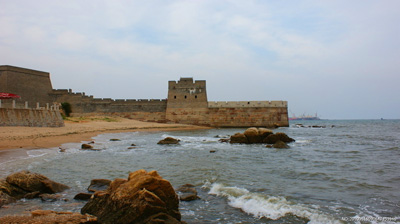 Incorporating Ninghai city, Ruhai stone city, Chenghai Building, Nanhaikou Pass, Longwu Battalion and the Sea God Temple. This Old Dragon Head section of the Great Wall is the only part of the Ming Dynasty Great Wall to lie along the ocean. Constructed during the Ming Dynasty this section of the great wall was built using state-of-the-art engineering techniques, as is today praised as "one of humanities most astonishing miracles". After standing for many hundreds of years this Great Wall sea-fort amazing historical site has attracted and is still attracting world leaders, poets, historians and tourists and has become a world-renowned tourist destination in China.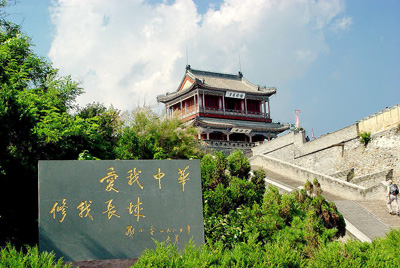 Old Dragon Head is not just comprised of the military fortification of the Great Wall, but also an amazing destination in Shanhai Guan Scenic Park. Chenghai Building is the highest point on the Old Dragon Head, a spectacular viewing platform. When ancient emperors of China on occasion visited this fort they would stand on the Chenghai Lou and pen poems watching the sea, which today remains engraved on a plaque outside the fortress. The parts of the fortress were constructed entirely of wood and upon excavating the ruins of the wooden structures in recent years, this plaque was discovered as well as several artifacts and compositions from other leaders of the country.