Jingdong Grand Canyon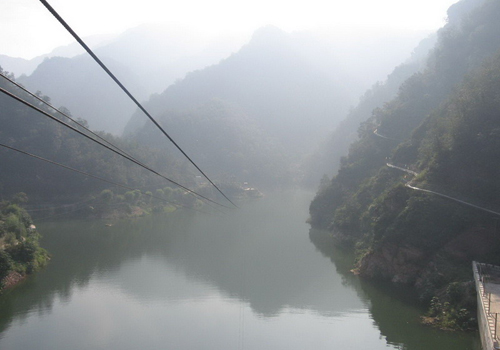 More Photos

Chinese name: 京东大峡谷 (Jingdong Daxaigu).
Location: north of Yuzishan Village, Shandongzhuang Town, Pinggu District, Beijing City.
Ticket: CNY60.
Opening time: 08:00-18:30.
Best time for visit: August and September.
How to get there: It is about 87 km from Beijing to Jingdong Grand Canyon.
- Bus No.918 leaves from Dongzhimen of Beijing at 07:30 daily. Arriving at Pinggu District, transfer to Jingdong Grand Canyon by minibus. The bus drives to Beijing at 15:30.
- On legal holidays take bus No.28, 109 or 350 at East Bridge of Beijing (北京东大桥). The buses leave Beijing at 08:00 and drive back to Beijing at 15:30.
Remark: The final bus routes are subject to official release.
Introduction to Jingdong Grand Canyon Scenic area
Located 85 km away from downtown Beijing, Jingdong Grand Canyon is seen as a pearl inlayed at the junction of Beijing, Tianjin and Tangshan. It covers 6 square km and adjoins several scenic areas such as Pan Mountain, Huangyaguan Great Wall, Dule Temple and Wuling Mountain.
Also called Wulongtan Grand Canyon, Jingdong Grand Canyon is where forest-covered mountains, caves, pools, waterfalls and streams gather. The landscapes are linked by a winding stream falling from the top of the canyon; thatched cottages, tents and hammocks are prepared in the pine forest in the canyon so that tourists can easily find a place to rest.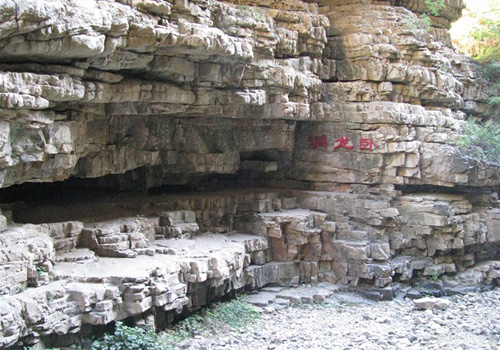 At present, Jingdong Grand Canyon has opened two ziplinings, one of which is 268 meters long with a speed of 48km/h and the other of which is 1 km long with a speed of 1.25m/s. Moreover, the one connects the top of Jingtai Mountain and Longmen Lake is the longest slide rail in the world, with a length of 4108 meters. On the other hand, exciting activities in the canyon also includes aquatic items such as water scooter or yachting. Besides, picking activities are usually held between July and October when it is harvest time for apricots, apples, pears, etc.
Quick Questions
Our team is waiting for your questions. Please feel free to ask us any questions you might have about our China package tours, Chinese culture, or the sites available. We will gladly help you with any special needs you might have and all questions, like our trip designing is completely free of charge.