Houhai Bar Street

Chinese name: 后海酒吧街 (Houhai Jiuba Jie).
Location: Xicheng District, Beijing City.
Ticket: free to enter the street.
Opening time: the bars there usually open at 14:00 and close at 03:00-04:00, but the busiest business time always happens between 20:00 and the midnight.
How to get there: take bus No.13, 42, 107, 111, 118, 810, 823 or 850 and debus at Bei Hai Bei Men (北海北门).
Houhai Bar Street in Shichahai of Beijing
The Houhai Bar Street in the famous Shichahai area of Beijing is a place where traditional Chinese and western culture hits. When the first bar opened at a common Siheyuan (四合院, quadrangle courtyard) in the area in 2000, there were only approximately a dozen of bars in the Shichahai area. Three years later, a great cluster of new bars surged in the area within half a year and now over 120 ones welcome visitors from all corners of the world every evening.
In recent years, the bar street in the Houhai area has been one of the most bustling places of Beijing in the evening. For people who visit Beijing and prefer killing time in a bar, Houhai is without any doubt an ideal choice.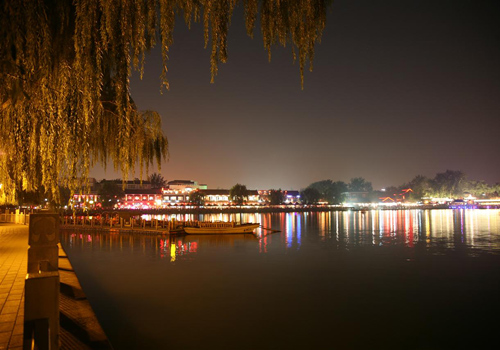 About the Houhai Lake Area in Beijing
As one of the three parts composing the Shichahai Lake scenic area in Beijing, the Houhai Lake area occupies an area of 1,467 square kilometers, stretching from the Di'anmen Wai Street in the east to the Xinjiekou Street in the west. About 23% of the area is covered with water and 7% is green area.
The name Houhai (后海), literally "the back sea" in English, often confuses people, as Beijing is an inland city. The reason could be traced back to Yuan Dynasty (1271-1368), which was founded by the Mongolian and became the first Chinese feudal dynasty ruled by Chinese ethnic minority groups in Chinese history. Before Kublai (1215-1294) decided on Beijing as the capital city, the Mongolian Plateau on which the Mongolian minority lived was so hydropenic and water scarcity was a big problem for the life there. Therefore, after the center of the country was moved to Beijing, many lakes, rivers even pools in the city were named after "sea" to show their cherishing water.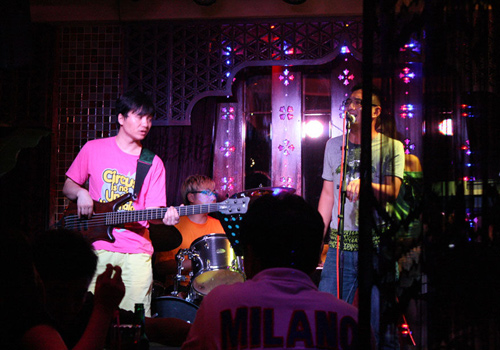 Sitting at the center of Beijing City and about 5 bus stops from the Tian'anmen Gate, Houhai Lake meets the famous Beihai Lake in the south and faces the Summer Palace and the Jing Mountain in a distance. Walking along Houhai is a chance to look far into the distance the old green-roofed and red-walled imperial palaces and to see why this water body is considered to be an uncommon area in Chinese Fengshui (风水) theory.