Chunhuiyuan Hot Spring Resort, Beijing

More Photos
Chunhuiyuan Hot Spring Resort is a holiday village located on the bank of the Wenyu River in Shunyi District of Beijing. The resort takes up an area of 400,000 square meters and has been designed for conferences, relaxation and fine-dining. The accommodation is offered in the equivalent of normal 4-star hotels. The luxurious surroundings and premium amenities make this hidden jewel the perfect place to while away a weekend.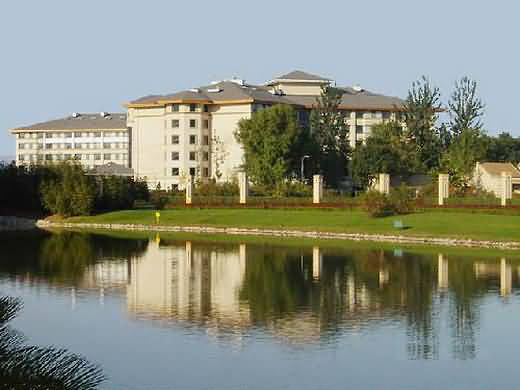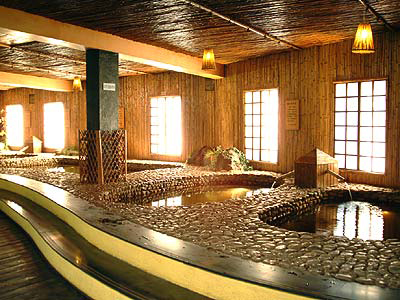 Chunhuiyuan Hot Spring
These expertly maintained springs source from the stream 1800 meters under the ground with the a perennial comfortable temperature in 60 degrees, each are filled with naturally occurring minerals to aid with bodily rehabilitation. The spring resort offers much more than natural springs; a comprehensive spa treatment facility awaits all those carrying unwanted stress throughout their bodies treatments include: natural therapy, Chinese medicine, massage and sauna, the rich wooden surroundings are sure to relax and cure.
One of the springs is fitted with specially designed pumps that massage and relax acupuncture point – it is a form of aqua acupuncture.
Japanese bath therapy is also available, with rooms fitted with television, telephone, Japanese matting, delicate tea set, wooden baths and several other amenities to help relieve stress.
Quick Questions
Our team is waiting for your questions. Please feel free to ask us any questions you might have about our China package tours, Chinese culture, or the sites available. We will gladly help you with any special needs you might have and all questions, like our trip designing is completely free of charge.