Cuandixia Village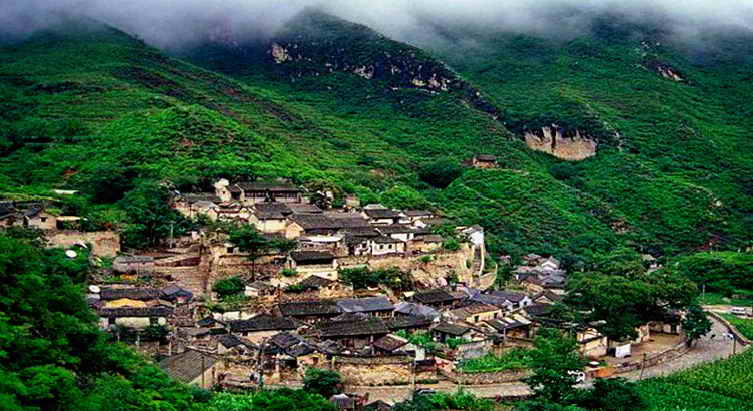 More Photos

Location: at the valley of Jingxi Mountain Area, 90km from Beijing downtown
How to get there:
Bus: No.929 (Pingguoyuan Metro Station, get off at Zhaitang Station (more than 2 hours drive), best way is to take it before 07:00 a.m. for the station is very crowded on weekends and during vacations); No.326 (Pingguoyuan Station) or No.336 (Zhanlan Road Station) then get off at Hetan bus stop, and change for a mini-bus direct to Cuandixia Village.
Taxi: taking you to the village directly.
You could return to Beijing city center using the same transportation.
Best time for visit: all year long
Recommended time for a visit: 1 day is enough, or, stay overnight with a local family learning more about the village and its people's history and customs.
A charming ancient village near Beijing City
Ancient land of Beijing, Cuandixia Village (爨底下村) is an ancient and well-preserved mountain village filled with many historical relics and an architecture of outstanding beauty. The 500 Ming (1368-1644) and Qing (1644-1911) Dynasty-style courtyard houses owned by the 70 families living here are making most of the highlights of this charming village that travelers can have the chance to visit at just a few hours from Beijing city. The village is also holding the name of the Potala Palace in Beijing due to its unique construction style. Cuandixia Village is "a cultural pearl of ancient villages" bursting with ancient dwellings, colorful customs and friendly people: a mingle that is attracting millions of tourists, photography amateurs and painters every year. Boasting the characteristics of southern Chinese villages, Cuandixia the authentic is making its visitors walking through a historical corridor where there is no hint of all the modernity of the nearby sprawling city.
History of Cuandixia Village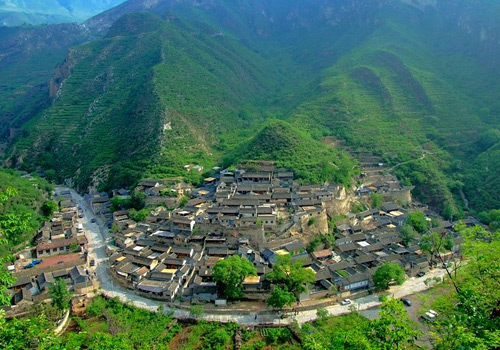 The village of Cuandixia has a history that can be traced back to several hundred years ago. Built during the Ming Dynasty (1368-1644), the village is famous for having been home to the Han's Family. Recalled in ancient times as a flourishing inn on the post road as well as a major traffic artery for access to the Shanxi Province from Beijing, the economy of the village had developed through farming and trading, what are still the main economic basics presently.
The charming architecture of the houses that can be aged as old as the Ming (1368-1644) and Qing Dynasties (1644-1911) give a deeper impression to the village that is enchanting its visitors. Like walking in a real museum, the village courtyards, carvings and cultural relics are the only history reminders of this gentle village (hopefully) forgotten by industrialization. Placed under national level cultural relics protection, Cuandixia Village is a great place to discover.
What to see in Cuandixia Village today?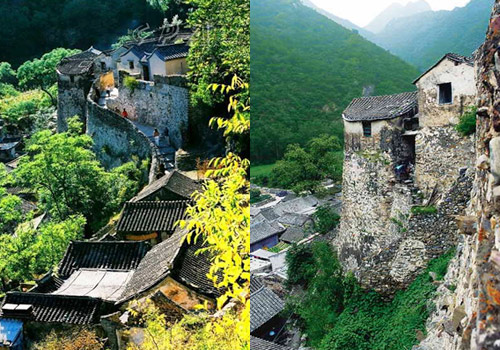 Travelers looking for some typical sights about rural China, with ancient architecture houses, local people and gorgeous natural sceneries will be charmed by the discovery provided by the village of Cuandixia. Despite the growing industrialization of China, the village has succeeded in keeping its traditional folk culture as well as original architecture. Remained largely unchanged for centuries, the village is still surrounded by green pine trees, verdant cypresses and a mountain canyon. By visiting the village, travelers will have to use steep stairs and lanes paved with rocks passing through delicate courtyards, old pavements and traditional houses where local people use to sit playing card or just looking at people walking in the street. Seeing the old Beijing people's life is all about a visit to Cuandixia Village.
Poetic and natural landscapes
Set in a mountainous scenery, the village is a charming highlight mingling lush vegetation, streams and unique fauna. Built on the side of the mountain, the village is like hanging in the sky for centuries. Whatever the period of time or season of the year you are about to visit this typical Chinese village, magic will come to pop up in front of your eyes.
Ancient dwellings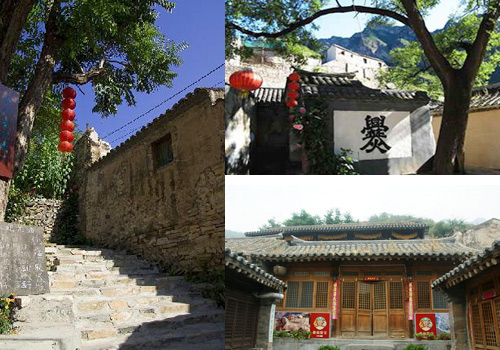 Visiting Cuandixia village is more about admiring traditional Chinese houses. The historical village is composed of many quadrangle dwellings and courtyards built to much tiny shape and looking more flexible based on the terrain around: a reason, why the site is such a unique attraction today. A curious temple is also to be discovered by the travelers having the unique chance to see such a beautiful site: place of prosperity, health and peace worship for the locals, the temple is giving a more authentic insight of the village. Made of natural stones, wood, steep stairs and streets the village is a natural masterpiece, a must-see scenic spot neighbor of Beijing city.
Local people
Striking aspect of a visit to Cuandixia is the hospitable behaviors of the villagers. When visiting this authentic village, travelers are pleased by the kindhearted attention people reserve to them. Tasting some local peasant meals, listening to legends and visiting family houses are making your visit to Cuandixia even more interesting. Unlike big cities, the natural wild life in Cuandixia makes you feel more of the real truth of nature and happiness, a way back to the traditional concepts of harmony between" human and nature", "human and human", "human and society".
Quick Questions
Our team is waiting for your questions. Please feel free to ask us any questions you might have about our China package tours, Chinese culture, or the sites available. We will gladly help you with any special needs you might have and all questions, like our trip designing is completely free of charge.