Beijing Confucius Temple
In China and some cities of the world, it is not hard to find Confucius Temples where people hold all kinds of ceremonies to memorize Confucius (551B.C. – 479 B.C.), the founder of Confucianism as well as a great thinker and social philosophy in ancient China. Among these temples, the Qufu Confucius Temple in Shandong Province is the largest one, and the Beijing Confucius Temple, which is located on Guozijian Street (or Chengxian Street) of Dongcheng District, is just second to the one in Qufu.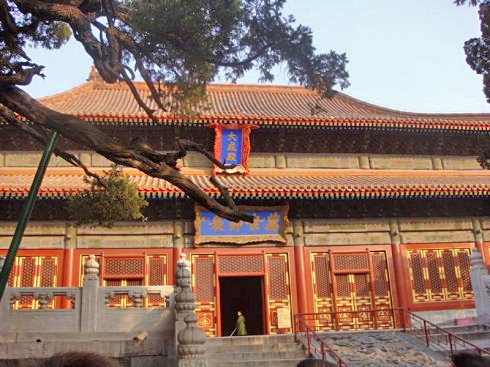 Functioning as a tool for the emperors to control the commons' ideology, the original Beijing Confucius Temple was constructed from 1302 to 1306 during Yuan Dynasty after Kublai Kan, the first emperor of Yuan Dynasty, chose Beijing as the imperial city. The main body of the temple was built symmetrically in supreme traditional Chinese style, paving with yellow glazed roofing tiles. During its time-honored history of more than 700 years, it was the sacred site for the emperors of Yuan, Ming and Qing Dynasties to worship Confucius, advocate Confucianism and prosper feudal ideology and culture. It used to be renovated in following dynasties and Chongsheng Ancestral Temple was built out in 1530. Then in 1906 when China was under the rule of Emperor Guangxv of Qing Dynasty, the ceremony of worshiping Confucius was highly upgraded, as a result, the temple came into high-graded and large-scaled betterment until 1916 and enlarged up to 22,000 square meters. Although it was repaired for many times, the style still keeps in the Yuan's. In 1928, the temple was opened as a tourist attraction to the publics. After the founding of People's Republic of China, it was listed as municipal preservation of cultural relic and then became Capital Museum.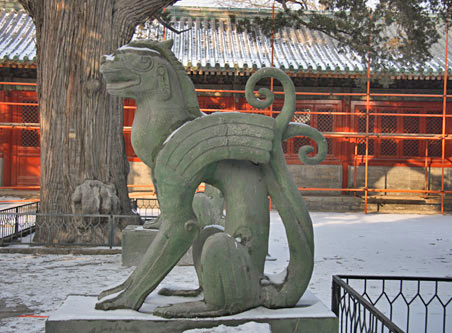 Nowadays, the temple still stands quietly in the shade of ancient cypress trees, with 286 rooms and 198 name directories steles of successful candidates in the highest imperial examinations, which are significant document literatures for making a search on ancient Chinese imperial examination system.