Beijing Ancient Observatory
Chinese name: 北京古观象台 (Beijing Ancient Observatory)
Location: At the southwest of Jianguomen overpass, Dong Cheng District, Beijing, China
Opening time: 9:00-17:00(stop selling tickets at 16:30) Close at every Monday
Entrance fee: CNY20
How to get to Beijing Ancient Observatory:
- Bus: Take No.1, 4, 9, 10, 20, 29, 37, 39, 52, 120, 122, 403, 420, 728, 729, 802 or No.938 to the Beijingzhandong or Beijingzhankoudong
- Subway: Take Line 1 or Line 2 to Jianguomen then choose the Exit C


Built in 1442 and served as the national observatory in ancient China's Ming and Qing Dynasties, the Beijing Ancient Observatory is one of the oldest observatories in the world. It is famous for its integrated construction, delicate instruments, long history and unique status in the cultural exchanges between the East and West. Due to its high reputation, heads of governments, including the former British Prime Minister Blair and the former Belgian Prime Minister Guy Verhofstadt, senior officials and people in scientific circle of many countries are attracted to have a visit of it.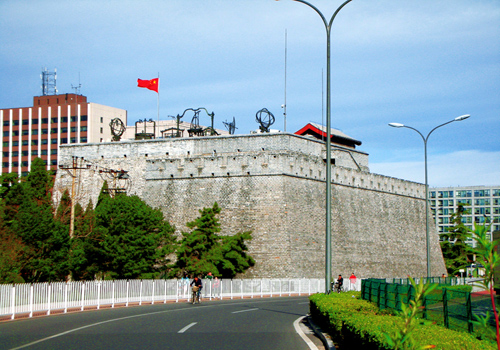 Beijing Ancient Observatory was called "Stellar Observatory" in Ming Dynasty (1368-1644 AD). There were abridged armilla, armillary sphere, celestial globe and other large astronomical instruments on the platform, and with sundial, clepsydra besides it. When in Qing Dynasty (1644-1911 AD) it was renamed "Observatory", eight coppery astronomical instruments, which all adopted European astronomical measurement and instrument structures, had been installed.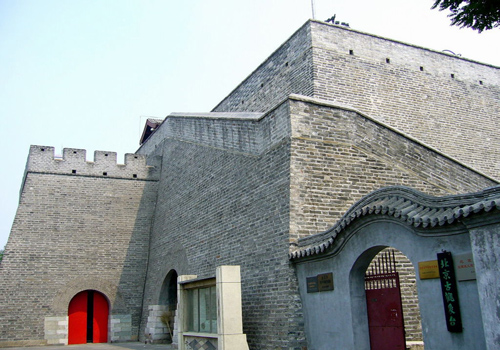 The platform of Beijing Ancient Observatory is about 14 meters high, and the top of it is 20.4 meters long from north to south and 23.9 meters long from west to east. With eight astronomical instruments, it had an observation history of nearly 500 years, making it the one with longest continuous observation time among ancient observatories that still retains.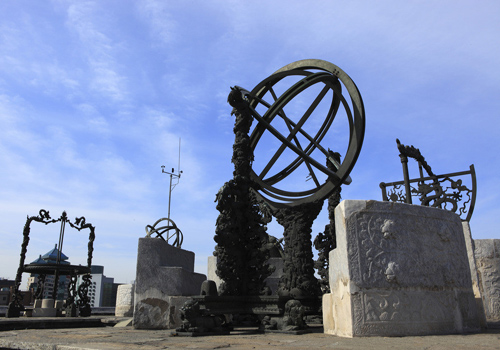 In the scenic spot of Beijing Ancient Observatory, besides visiting the astronomical instruments of ancient China, you can also get some knowledge about the formation and development as well as the main research achievements of China time calendar, to know some major historical events and observational achievements in ancient China's astronomical field, etc.