Baotou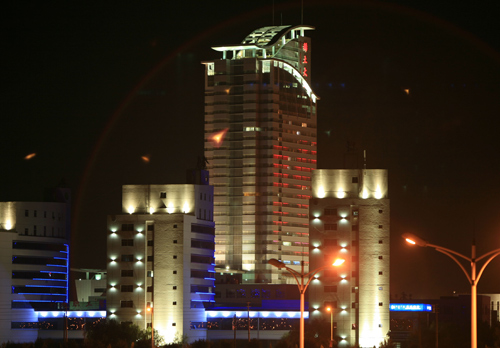 Baotou in brief
Baotou City is located in the west plateaus of Inner Mongolia, with the Yinshan Mountains traversing the urban centre of the city. Baotou in Mongolian means "home of the deer" and this is why Baotou is often referred to as the "deer city". Baotou is one of the most ethnically diverse in China with large population of Mongolians, Hans, Huis, Manchurians, Daurs, Oroqens and other ethnic groups. Baotou is not only the most economically productive city in Inner Mongolian but also an important industrial center for the broader Chinese economy.
The Saihantala Grassland located in Baotou is the only metropolitan grassland in China. Many claim that the most attractive feature of Baotou is the synergy between nature and civilization that gives Baotou a unique charm. For those interested in desert plain scenery then Baotou is a must-visit.
The shadow of Genghis Khan still looms over the city to this day with the great warrior buried under 100 kilometers away from the city. Baotou is also home to the grandest temples belonging to the Mongolian people.