Anyang Cuisine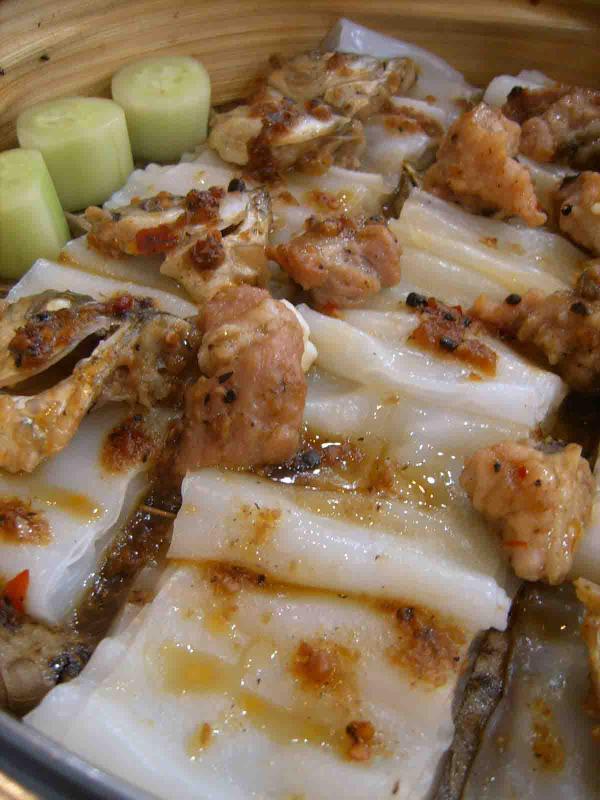 Anyang boasts many featured local snacks, such as Flat Rice Noodle Dish, Mung Bean Powder Syrup Rice, Anyang Three Smoked Dishes, Braised Dishes, Pi Zha (a kind of vermicelli dishes), Pig Blood Cake, Sausage of Neihuang County Style, Crisp Sesame Seed Cake of Guan family, Roasted Chicken of Daokou Town, Sesame Seed Candy of Caoma Village, and so forth.
Local specialties are Chinese date of Neihuang County, hawthorn, walnut, Chinese chestnut, clovershrub pepper, millet, etc.
Anyang Three Smoked Dishes are smoked chicken, smoked eggs, and smoked pork head meat.
Anyang Pig Blood Cake is a famous local flavor snack of Anyang. It is cake mainly made of buckwheat powder and pig blood, and will be sliced and fried when enjoying.
Mung Bean Powder Syrup Rice is made of mung bean syrup, millet, soybean, peanut kernel, and lard; chopped green onion and minced caraway are added in for eating.