Ruoergai Grassland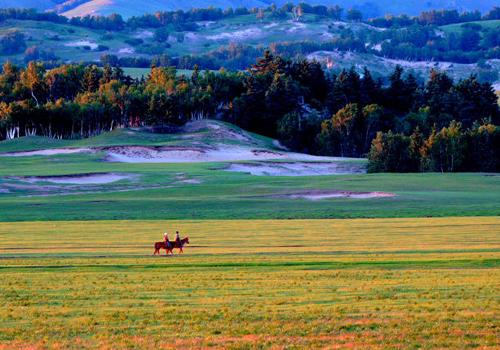 More Photos
Chinese name: 若尔盖草原 (Ruoergai Caoyuan)
Location: North of Aba Tibetan and Qiang Autonomous Prefecture of Sichuan Province
Entrance fee: Free for the grassland,
- Flower Lake: CNY58;
- First Bend of Yellow River:CNY20.
- Langmu Temple: CNY30.
Opening time: All day long.
Best time for visit: Summer and Fall (between July and early September)
How to get there: Complicated since it is in a small town of China, you'd better take private vehicles.
Brief Introduction to the Ruoergai Grassland--the oasis of northwestern plateau, a magnificent emerald enchased in the frontier area of Sichuan Province
Ruoergai Grassland is located in the north of Aba Tibetan and Qiang Autonomous Prefecture of Sichuan Province, and borders Maqu, Luqu of Gansu Province. It is on the east edge of Tibet-Qinghai Plateau with an altitude between 3000 and 3600 meters.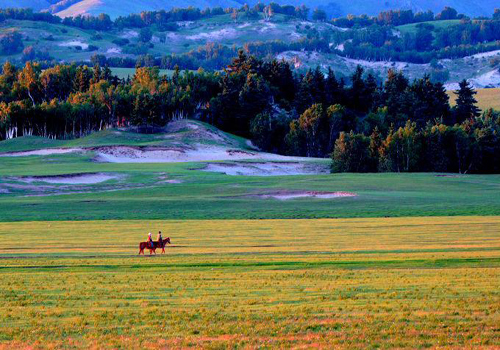 Ruoergai Grassland is believed to be the fourth largest grasslands of China. Ruoergai Grassland belongs to the kind of alpine meadow, also one of the China's three largest wetlands, covering 10436.58 square kilometers and has a population of 261500.The best time to view the spectacular sceneries of Ruoergai Grassland is between July and early September.
With an untrammeled walk in Ruoergai Grassland, you can hear the voice from the distance of Yellow River's great waves, and you can see the shepherd whipping his sheep in and returning home, which enhances each other's beauty in the limpid stream. Reclining lazily on the trestle by the Flower Lake, you can enjoy seeing the cranes dancing to the music performed by the rolling cloud in their natural habitat.
The unique food here is definitely beyond your imagination. Drinking Buttered Tea, eating Roast Whole Lamb, tasting Cheese Cookies and etc, it is like appreciating poems and paintings with infinite happiness and interest.

Main Scenic Spots in Ruoergai Grassland
Flower Lake--Flowers blooming creates a sea, falling forms a lake, the enchanting Flower Lake in dreams.
Someone says that Flower Lake tastes like first love, and even with full mental preparation, you will be badly amazed like a hammer right striking your heart when she leaps out at you.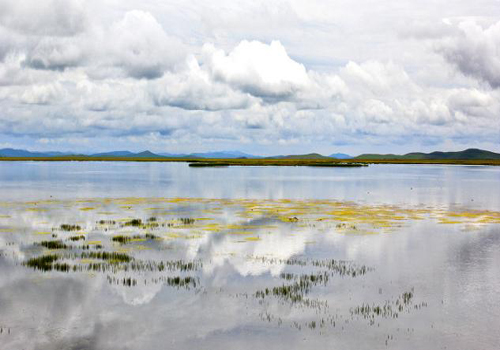 The absolute blue water conveys an unimpressionable purity. The shadow of the clouds casted in the lake makes you lust for walking into its heart where attractive happiness may hide.
First Bend of Yellow River
First Bend of Yellow River possesses its unique beauty, of which the most mirable view happens at sunset when the gentle light glanced off the silently flowing river. People cluster together round the fire and sing songs, for the mother river nearby. The surrounding circumstance gradually settles down, which makes you completely blend into the nature and refresh your mind.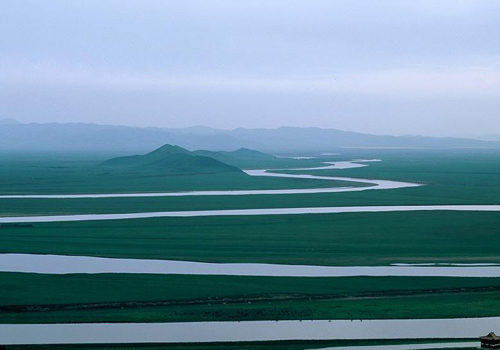 It is also famous as the real fantasy: Gently flowing water, blue sky and white cloud, green grasses and full-brown flowers, majestic horse and eagle, etc, all these features combined into poetic pictures. Standing in a higher place of the grassland, overlooking the silver-lace like yellow river and the amazing sceneries, you will get new inspiration about your life and nature.
Langmu Temple
What can you see in Langmu Temple? Mystery and peace shape its silhouette, and extensive profound Tibetan Buddhism builds its soul. The enormous pagoda and mosque stands north to south under the townlet's blue sky, which reminds us of the legendary Shangri-la and endows us with the two different religions similar spirit in mundane life: seeking common ground while accepting the existing differences.
Tianzang Platform in Langmu Temple, with over 400 year's history, is like a simple but fertile book and arouses travelers' interest all around the world. Tianzang (a unique burial of Tibetan by placing the remains to the platform and it is believed by the local people that the eagle will bring the dead to heaven) is not as gloomy and horror as it sounds. It symbolizes supramundane and renascence. The unique burial tradition also attracts thousands of visitors exploring.
Tips:
1.With high altitude, the grassland got lower temperature than in the city. So please bring some thicker clothes.
2. It will be 3-4 hours' drive, you'd better take enough snacks.
Quick Questions
Our team is waiting for your questions. Please feel free to ask us any questions you might have about our China package tours, Chinese culture, or the sites available. We will gladly help you with any special needs you might have and all questions, like our trip designing is completely free of charge.