Epicenter Site of 5.12 Wenchuan Earthquake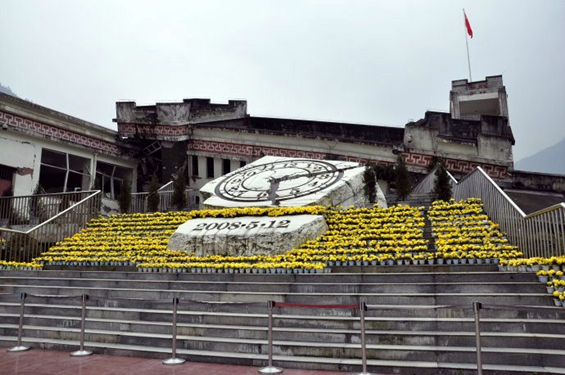 More Photos
Located in Yingxiu Town of Wenchuan County, about 78km away from Chengdu, the Epicenter Site of 5.12 Wenchuan Earthquake is preserved to remember the massive natural disaster happened in Sichuan Province.
Yingxiu Town, the "south gate" of the Aba Tibetan and Qiang Autonomous Prefecture, is the only way to enter and exit Jiuzhaigou, Wolong and Mt. Siguniangshan. It is also the epicenter of the 5.12 Wenchuan Earthquake. People here never forget the calamitous natural phenomena happened at 14:28:04 on May 12, 2008, a magnitude-8.0 earthquake destroyed Yingxiu this beautiful and prosperous town in former times. The strong quake started here, along with the horrible bang, millions of cubic meters of rock fragments pour down from steep cliffs, causing turbulent rock flows and forming a rock flow of nearly 3 kilometers in the shape of the valley. Over 50% of the people in the town died and thousands of families lose their loved ones in the earthquake.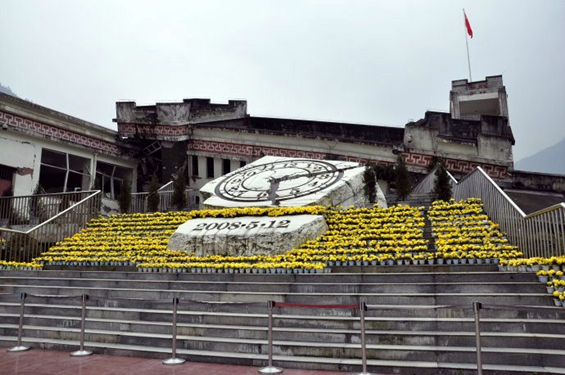 Before the damaging quake, Xuankou Middle School was the landmark building in the town. Now the destroyed school building is the main part of the Site. The broken clock surface represents the scene of the torn earth and the change of mountains and rivers. The time will always be fixed at 2:28 pm.
Quick Questions
Our team is waiting for you questions. Please feel free to ask us any questions you might have about our China package tours, Chinese culture, or the sites available. We will gladly help you with any special needs you might have and all questions, like our trip designing is completely free of charge.