35 Days In-depth China Month Tour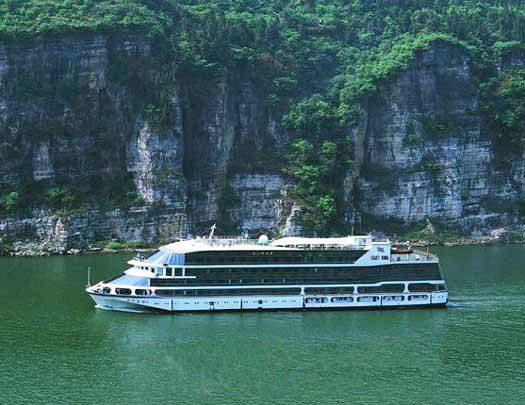 Tour Code: VOC-20100720-S
Destination: Beijing, Chengdu, Chongqing, Dali, Diqing(Shangri-La), Guilin, Hangzhou, Hong Kong, Kaifeng, Kunming, Lijiang, Longsheng, Luoyang, Nanjing, Shanghai, Suzhou, Xi'an, Yangshuo, Yichang
Client's Information: Pam Gillespie, Canada
Tour Starting Date: Tuesday, 20, July, 2010
Group Numbers: 2


Day by Day Itinerary
Day 1 Tuesday 20-July-10 Meal(s) () Arrival / Beijing

Transfer via: by air-own arrangement
Program: Arrive in Beijing, you will be met and transferred to hotel, free at the rest of the day.

Accommodations: Redwall Hotel***
Tel: 010-51098666, Fax: 010-51098999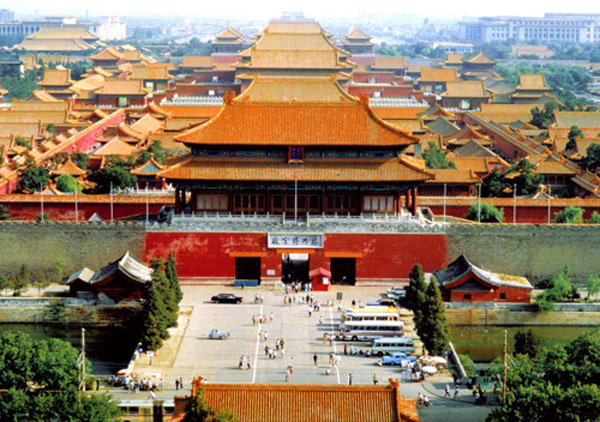 Day 2 Wednesday 21-July-10 Meal(s) (B, L) Beijing

Program: Full day tour for the Temple of Heaven, The Tian'anmen Square, The Forbidden City.

-The Temple of Heaven: The place where the ancient emperors used to pray for the God's bless of the whole nation
-The Tian'anmen Square: The largest city square in the world
-The Forbidden City: The largest imperial palace in China during the Ming and Qing dynasties with a history of around 600 years

Accommodations: Redwall Hotel***


Day 3 Thursday 22-July-10 Meal(s) (B, L) Beijing


Program: Full day visit the Mutianyu Great Wall, The Ding Tomb, The Sacred Road, On the way back to hotel, you will be driven to visit the main 2008 Beijing Olympic venues, take an exterior visit of both the Beijing National Stadium (Bird's Nest/Olympic Stadium), National Swimming Centre ('The Water Cube'), Beijing, feel free to take some photos of the stadiums.

-Mutianyu Great Wall: This less-crowded section of the Great Wall is a pleasant drive 90km NE of Beijing. A cable car takes you to a good section (avoiding a very steep climb), where you can walk along the wall, through the watch towers and enjoy superb views as it snakes across the hills and mountains.
-The Ding Tomb: The only underground tomb of the thirteen tombs of the emperors in the Ming Dynasty
-The Sacred Road: The way guarded on both sides with stone statues by which the ancient emperors went to hold a memorial ceremony for the ancestors.
-Beijing National Stadium (Bird's Nest): The Beijing National Stadium, also known as the bird's nest was the main track and field stadium for the 2008 Summer Olympics and host to the Opening and Closing ceremonies.
-National Swimming Center (The Water Cube): The National Swimming Center, known as 'The Water Cube', was one of the most dramatic and exciting venues to feature sporting events for the Beijing Olympics in 2008.

Accommodations: Redwall Hotel***


Day 4 Friday 23-July-10 Meal(s) (B, L) Beijing / Shanghai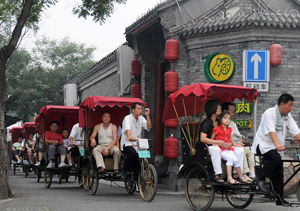 Transfer via: by overnight train soft sleeper (arranged by us) D321 (21:21-07:25)
Program: Visit Hutongs by rickshaw, Lhama Monastery, The Summer Palace, then be transferred to railway station and take train to Shanghai, stay overnight on the train.

-Hutongs: The old narrow paths where common people lived. All the Hutongs crisscross with each other, dotted with the Kindergarten, the Bell Tower, the Drum Tower, the Tea House, and the lake, House of Gong Infante and local people's houses among them
-Lhama Monastery: the largest 260-year-old monastery in Beijing of the Yellow sect of Lamaism
-The Summer Palace: The largest and best-preserved royal garden in China with a history of over 800 years

Accommodations: On the train


Day 5 Saturday 24-July-10 Meal(s) (B,L) Shanghai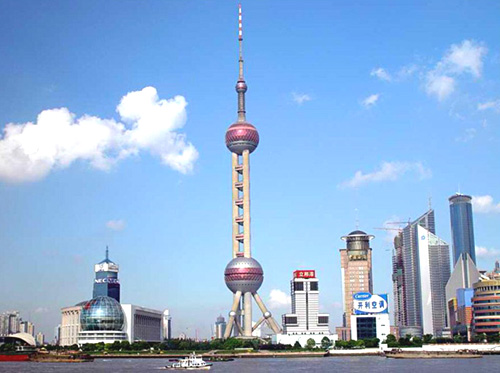 Program: Arrive in Shanghai, be met and transferred to hotel, visit The Bund (Waitan), Nanjing Road, Yu Garden, Jade Buddha Temple, Oriental Pearl TV Tower, Shanghai Museum, Shanghai Old Street.

-The Bund (Waitan) : It is one of the most recognizable architectural symbols of Shanghai. It is here where the first British company opened a office in 1846
-Nanjing Road: It is one of the most important commercial and tourist streets in Shanghai, which streches from Waitan to Yanan Xilu
-Yu Garden: It's reputed to be the most beautiful garden south of the Yangtze River. Built beside the Temple of the City God and covering only fives acres, it follows the Suzhou garden design of a world in microcosm
-Jade Buddha Temple: The Jade Buddha Temple is one of the few temples in downtown Shanghai. If you're lucky, you can watch the monks serving a ceremony in a side room.
-Oriental Pearl TV Tower: the highest TV Tower in Asia. With 468 meter high it stands in Pudong Park in the new and developing Lujiazui district on the banks of the Huangpu River
-Shanghai Museum: The biggest museum in China, with a collection of over 120,000 pieces of Chinese art & cultural relics. It is especially famous for its treasures of bronzes, ceramics, paintings and calligraphy
-Shanghai Old Street: Known as Fangband Road, "Shanghai Old Street" with a total of 825 metres, is adjacent to the Yuyuan Garden Bazaar Area and runs in an east-west direction from Zhonghua Road to Henan Road South, with both ends marked by decorated archways

Accommodations: Shanghai Baron Hotel***
Tel:021- 6323 4531, Fax:021- 6329 0191


Day 6 Sunday 25-July-10 Meal(s) (B,L) Shanghai / Hangzhou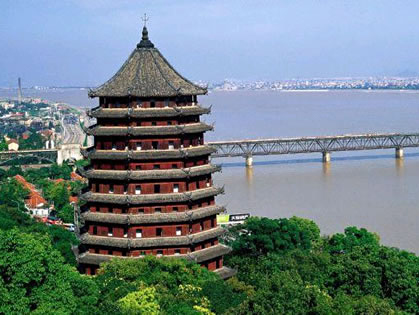 Transfer via: by train for soft seat(arranged by us) D5653 (07:58-09:44)
Program: In the morning, be transferred to railways station and take train to Hangzhou in about 2 hours. Arrive in Hangzhou, visit West Lake, Six Harmonies Pagoda, Lingyin Temple, Dragon Well Tea Plantation, enjoy demonstration of hand processing of the Dragon Well tea in the Meijiawu Teahouse.

-West Lake: Lying on the west edge of Hangzhou city, West Lake is the symbol of Hangzhou as well as one of the most beautiful sights in China.
-Six Harmonies Pagoda: It is a perfect symbol of brick-and-wood structure built in the ancient China. It was first built in 970 AD in the Northern Song Dynasty (960-1127). The name "six harmonies" comes from the six Buddhist ordinances, meaning "harmonies of the heaven, earth, east, west, south and north".
-Lingyin Temple: Lingyin Temple is one of the ten most famous ancient Buddhist temples in China. It also houses various Buddhist literature and treasures.
-Dragon Well Tea Plantation: Dragon Well Tea is well known worldwide, the water of dragon well is sweet and nice. The green tea here enjoys very high reputation since Ming Dynasty (1368-1644 A.D) for its four special features: green color, fragrant aroma, sweet taste and smooth even appearance.

Accommodations: Lily Hotel***
Tel:0571-87991188, Fax:0571-87985706


Day 7 Monday 26-July-10 Meal(s) (B,L) Hangzhou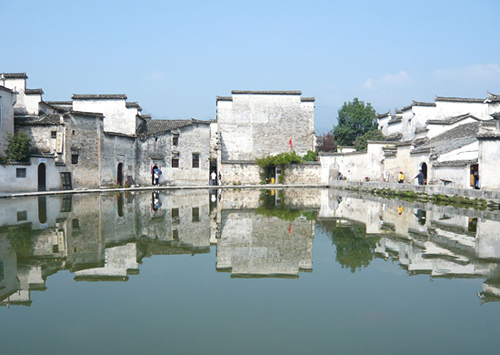 Program: Full day tour for Huizhou villages-Hong Cun Village, then transferred back to Hangzhou.

-Hong Cun Village: An ancient town over 800 years old leaning against Mt. Huangshan, it is folded in the fog of the Mt. which makes it look like a river and mountain picts. It enjoys the reputation of "The Chinese town in the pictures". Especially, the whole town distributes like a "cow", which made it one of the wonders in the world culture heritage. The famous film"Crouching Tiger" was made here.

Accommodations: Lily Hotel, Hangzhou ***


Day 8 Tuesday 27-July-10 Meal(s) (B,L) Hangzhou / Suzhou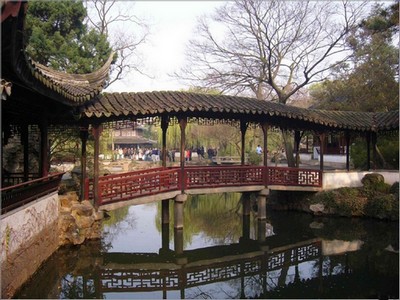 Transfer via: by bus (arranged by us)
Program: In the morning, be transferred to bus station and take bus to Suzhou. Arrive in Suzhou, visit Tiger Hill, Humble Ministrator's Garden, Lingering Garden, Rickshaw Tour through the old part of Suzhou city.

-Tiger Hill: One of the most famous sight of Suzhou, entitled as "the most famous place in Wuzhong", also named "Surging Sea Hill", "Surging Sea Peak".
-Humble Ministrator's Garden: The garden is the best representative of Chinese classical gardens,constructed in the Ming dynasty. Focused on a central pond with pavilions, terraces, chambers, and towers located nearby, the garden is divided into three parts: the eastern, middle and western parts.
-Lingering Garden: Shouzhou is famouse for its the Gardens. Lingering Garden is an elaborate succession of small gardens. Linging in the garden you would marver this unique architecture art.

Accommodations: Traveller Inn Gusu, Suzhou***
Tel:0512-65200566, Fax:0512-65199727


Day 9 Wednesday 28-July-10 Meal(s) (B,L) Suzhou / Nanjing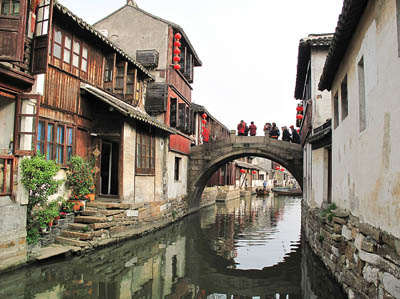 Transfer via: by train for soft seat(arranged by us) D5444 (18:18-20:11)
Program: Drive to famous watertown Zhouzhuang, then back to Suzhou, visit The No.1 Silk Factory, Pan Gate. After the tour, be transferred to railway station and take train to Nanjing. Arrive in Nanjing, be transferred to hotel.

-Zhouzhuang: Zhouzhuang is an ancient culture town in Southern China. The town is surrounded by water with many branching streams, stone bridges and old residence with black tiles and white wells.
-Pan Gate: Pan Gate is an ancient city gate with land and water entrances. One gate with land and water entrances was quite typical in ancient China. Pan Gate is the only one left.
-The No.1 Silk Factory: Suzhou is also famous for its silk production. In the factory you can see how the silk is processed from the silk worm to the final woven cloth.

Accommodations: Jiangyu Hotel, Nanjing***
Tel: 025-83342938


Day 10 Thursday 29-July-10 Meal(s) (B,L) Nanjing

Program: Full day tour for Nanjing Yangtze River Bridge, Qinhuai River, Nanjing Museum, Zhonghua Gate.

-Nanjing Yangtze River Bridge: it is the first bridge to be built across the Yangtze River in Nanjing, China. It was completed in 1968 and is the first double-decker, double-track highway and railway bridge designed and constructed by the Chinese without outside engineering assistance
-Qinhuai River: it is the branch of the Yangtze River. The inner river of the river used to be the most flourishing place of Nanjing since it was the red-light district famous throughout the nation. Painted boats shuttled to and fro and music sounded all night. Many love affairs and romances spread from here.
-Nanjing Museum: Covering an area of 12.9 hectare, Nanjing Museum is situated inside the Zhongshan Gate of the city from which it takes its name. numbers among its extensive collections some 2,000 first class treasures of national and cultural interest. You will be fascinated by the long and cultured history of China, this Museum is a 'must-see' for you.
-Zhonghua Gate: Zhonghua Gate, means Chinese gate, was the biggest and most splendid city gate of Nanjing city wall in the Ming dynasty(1368-1644).

Accommodations: Jiangyu Hotel, Nanjing***


Day 11 Friday 30-July-10 Meal(s) (B,L) Nanjing / Kaifeng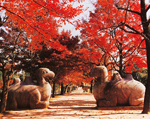 Transfer via: by overnight train-soft sleeper(arranged by us) K152 (21:05-06:35)
Program: Full day tour for Ming Xiaoling Mausoleum, Dr. Sun Yixian (Sun Yat-sen) Mausoleum, in evening, be transferred to railway station and take train to Kaifeng, stay overnight on the train.

-Ming Xiaoling Mausoleum: Mingxiaoling Mausoleum is one of the biggest imperial tombs in China. It lies in the eastern suburbs of Nanjing City at the southern foot of Zhongshan (Purple) Mountain. Emperor Chengzu, Zhu Yuanzhang, the first emperor of the Ming Dynasty (1368-1644) and Queen Ma were buried there
-Dr. Sun Yixian (Sun Yat-sen) Mausoleum: The building was designed to be more impressive than those of the emperors whom the father of the Chinese republic overthrew. The mausoleum, 158 meters above sea level, has 392 steps and a five-meter-high statue, and is well worth visiting.

Accommodations: On the train


Day 12 Saturday 31-July-10 Meal(s) (B,L) Kaifeng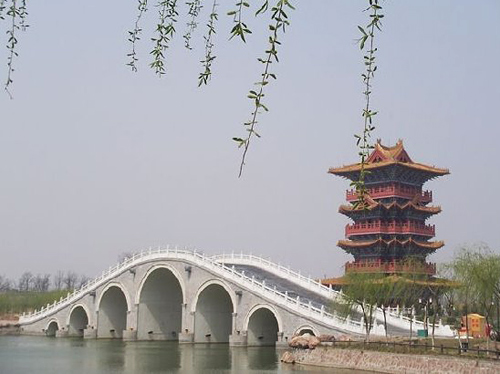 Program: Arrive in Kaifeng, be met and transferred to hotel, then visit Iron Pagoda, Millennium City Theme Park, Dragon Pavilion, Grand Xiangguo Monastery.

-Iron Pagoda: In fact, it is not cast with iron. It is called the "Iron Pagoda " because the brown colour of its outer walls looks very much like that of iron.
-Millennium City Theme Park: it's a large scale song dynasty cultural theme park based on the famous painting by zhang ze duan of north song dynasty , reappearing the scenery of the original picture.
-Dragon Pavilion: The Dragon Pavilion in Kaifeng was originally a part of the palace of the Jin Dynasty and then submerged by flood.
-Grand Xiangguo Monastery: The Grand Xiangguo Monastery is one of the most famous Buddhist monasteries in China. It was set up in 555 during the Northern Qi Dynasty. In the Northern Song Dynasty, it was enlarged many times because the royal court thought highly of it.

Accommodations: YuxiangHotel,Kaifeng***
Tel:0378-5995588

Day 13 Sunday 1-August-10 Meal(s) (B,L) Kaifeng / Luoyang

Transfer via: by private vehicle
Program: In the morning, drive to Luoyang, on the way, visit Shaolin Temple, and enjoy the Kongfu lesson. Then to Luoyang.

-Shaolin Temple: The cradle of Chinese Kong Fu.

Accommodations: Guohao Business Hotel***
Tel:0379-64315111, Fax:0379-64367700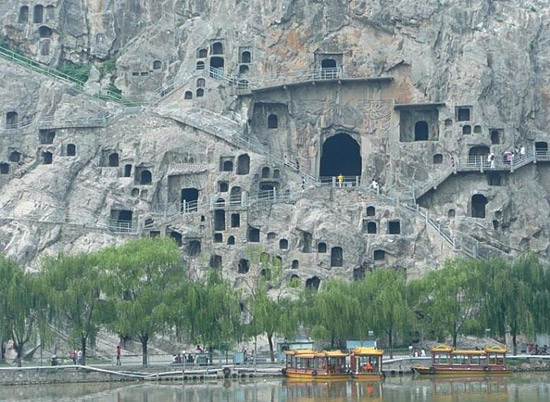 Day 14 Monday 2-August-10 Meal(s) (B,L) Luoyang

Program: Full day tour for White Horse Temple, Longmen Grottoes, Local Villages with Cave Dwellings.

-White Horse Temple: was the first Buddhist Temple in China.
-Longmen Grottoes: More than 100,000 images and statues of Buddha and his disciples were carved into the cliff walls on the banks of the Yi River, 16km south of the city in 494 AD.

Accommodations: Guohao Business Hotel***


Day 15 Tuesday 3-August-10 Meal(s) (B,L) Luoyang / Xian

Transfer via: by train for soft seat(arranged by us) G2001 (08:36-10:29)
Program: In the morning, be transferred to railway station and take train to Xian. Arrive in Xian, visit the Terra-cotta Warriors and Horses, Big Wild Goose Pagoda, The Bell Tower.

-The Terra-cotta Warriors and Horses: The greatest archaeological findings of the century: the army of terra-cotta warriors and the bronze chariots entombed in vast underground vaults at emperor Qin's tomb.
-Big Wild Goose Pagoda: It is a well-preserved ancient building and a holy place for Buddhists.
-The Bell Tower: The wooden tower, which is the largest and best-preserved of its kind in China, is 36 meters (118 feet) high.

Accommodations: Melody Hotel Xian***
Tel:029-87288888, Fax:029-87273601


Day 16 Wednesday 4-August-10 Meal(s) (B,L) Xian / Wuhan / Yichang /Yangtze Cruise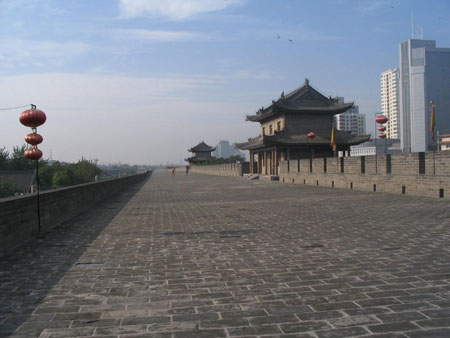 Transfer via: by air(arranged by us) MF8218 (11:50-12:55) & By bus from Wuhan to Yichang
Program: Visit The Ancient City Wall, History Museum in Xian, The Great Mosque of Xian, then be transferred to airport for Wuhan first. Arrive in Wuhan, you will be met and transferred to bus station and catch the bus to Yichang. Arrive in Yichang, be met and transferred to the dock. Board the ship from 17:00 to 22:00 and departs Yichang at 24:00 for the Yangtze Cruise.

-Ancient City Wall: It is the largest and best preserved present city wall in ancient China and is probably the best military battlement in the world.
-History Museum in Xian: It is a magnificent architectural complex in the Tang Dynasty style.The Museum possesses a treasure of 113,000 historic and cultural artifacts unearthed in Shaanxi, and it covers an area of 1,100 square meters for exhibition.
-The Great Mosque of Xian: It is the largest and best preserved of the early mosques of China. Built primarily in the Ming Dynasty when Chinese architectural elements were synthesized into mosque architecture

Accommodations: President NO.4****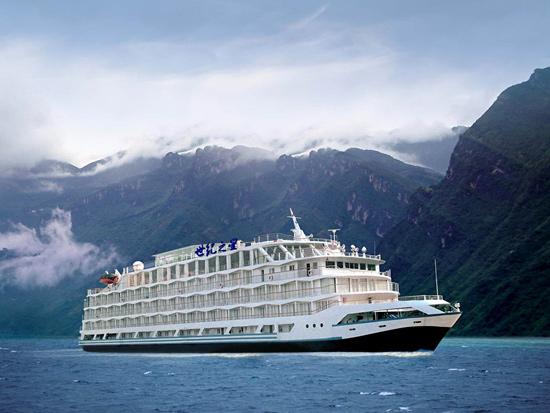 Day 17 Thursday 5-August-10 Meal(s) (B,L,D) Yangtze Cruise

Program: (09:00-11:30) Shore excursion to Three Gorges Dam Site.
(12:45) Passing through Xiling Gorge.

Three Gorges Dam, the largest water conservancy project undertaken by man . The construction of the dam formally began in 1994. The body of the dam was completed in 2003, and the whole construction will be competed in 2009. It will be 2,335 meters long, 185 meters high, 18 meters wide on the top and 130 meters wide at the bottom. Tourists can get access to the top of the dam.

Accommodations: President NO.4****


Day 18 Friday 6-August-10 Meal(s) (B,L,D) Yangtze Cruise

Program: (08:00-12:00) Boat excursion to Shennong Stream.
(13:00-15:30) Wu Gorge
(17:30-18:00) Qutang Gorge

Shennong Stream is another tributary of the Yangtze River, and its fast-flowing, crystal clear water runs southwards through deep gorges. The stream races past large and small karst caves, flocks of swallows, sheer cliffs, deep gorges, waterfalls, three-colored springs, rapids, the ancient plank path, a suspended coffin in the cliff, groups of ancient tombs and marvelous karst formations.

Accommodations: President NO.4****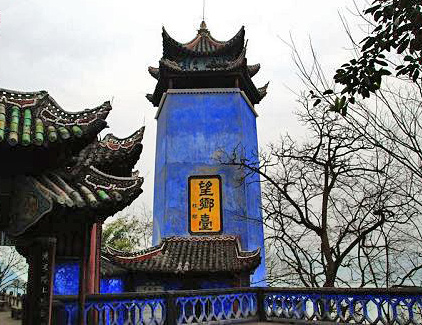 Day 19 Saturday 7-August-10 Meal(s) (B,L,D) Yangtze Cruise

Program: (8:30-10:30) Shore excurison to Fengdu Ghost City.

Fengdu, with fantastic temples of underworld demons and gods, is constructed on the Mingshan Hill by the river band. It is known as the "Ghost City" and is a place for punishing the devil and awarding the good.

Accommodations: President NO.4****


Day 20 Sunday 8-August-10 Meal(s) (B) Chongqing / Chengdu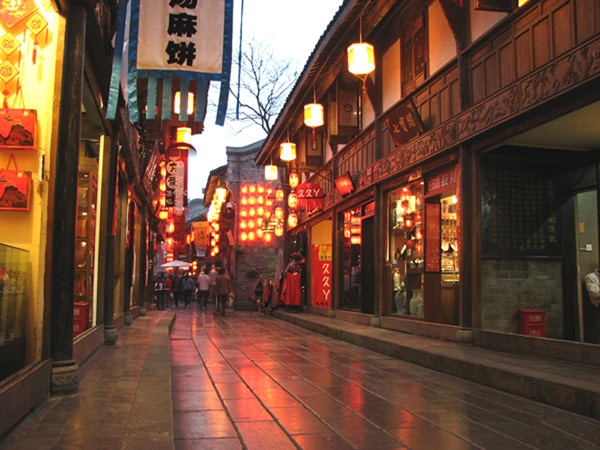 Transfer via: by train for soft seat(arranged by us) D5109 (12:35-14:32)
Program: Arrive in Chongqing, you will be met at the dock and transferred to the railway station and take train to Chengdu. Arrive in Chengdu, be met and transferred to hotel, then visit Marquis Wu, Jinli Street.

-Marquis Wu: It is a place to commemorate Zhuge Kongming in Three Kindoms around 2 and 3 centuries.Zhuge Kongming is a avatar in China.
-Jinli Street: Chengdu is a city brimming with a strong leisurely ambience. Jinli Street, located to the east of the Wuhou Memorial Temple of Chengdu (the most famous Three Kingdoms period (220 - 280) relic museum in China) is particularly representative of this city.

Accommodations: Flower Hotel Chengdu ***
Tel: 028-86120033 Fax: 028-86129518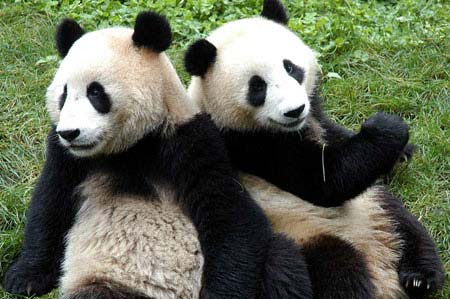 Day 21 Monday 9-August-10 Meal(s) (B,L) Chengdu

Program: Full day tour for Panda Base, Dufu Cottage, Qingyang Gong (Green Ram Monastery).

-Panda Base: people here can approach the pandas and take closely look and even pet them if desired.
-Dufu Cottage: It is the residence of Dufu, the greatest poets in China's history. He lived during the Tang Dynasty. The the Cottage now is a lovely park.
-Qingyang Gong (Green Ram Monastery) : Directly west of the city center, this Daoist monastery is culturally and historically the most important sight in the city.

Accommodations: Flower Hotel Chengdu ***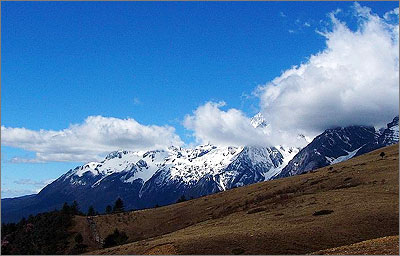 Day 22 Tuesday 10-August-10 Meal(s) (B,L) Chengdu / Lijiang

Transfer via: by air(arranged by us) morning train JD5135 (10:30-11:50)
Program: In the morning, be transferred to airport for Lijiang. Arrive in Lijiang, visit Jade Dragon Snow Mountain, Yak Plateau, Lijiang Mural, Dongba Village.

-Jade Dragon Snow Mountain: The mountain consists of 13 peaks. Among of them, the highest peak is 18000 feet above sea level. It is a treasure of wild plants and rare animals.
-Yak Plateau: It is the part of the Jade Dragon Snow Mountain, where the Yi and Zang Monority ethnic Tribes live.
-Lijiang Mural: It is located in the Baisha Village on the plain north of Lijiang. It is a mixture of artists of Chinese Taoist, Tibetan and Naxi Buddhists and local dongba shamans. This rich fusion had resulted in a tremendously powerful art.
-Dongba Village: sanctuary of the Naxi ancient culture.

Accommodations: Lijiang Sanhe Hotel***
Tel:0888-5120891, Fax:0888-5120892


Day 23 Wednesday 11-August-10 Meal(s) (B,L) Lijiang / Diqing(Shangri-la)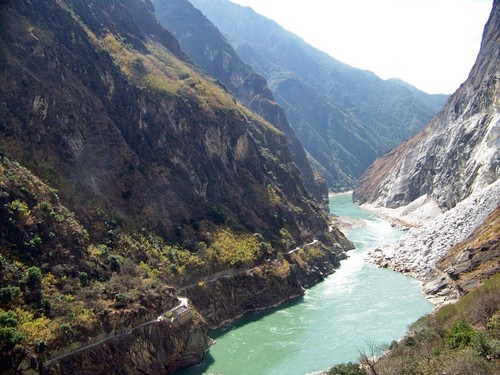 Transfer via: by private vehicle
Program: In the morning, drive to Zhongdian (Shangri-La) , on the way, visit First Bend of the Yangtze River, Tiger Leaping Gorge, Shi Gu, stay overnight in Zhongdian.

-First Bend of the Yangtze River: It is where the Yangtze River , following a northwest course , plunges head-on into a high and cragged cliff and takes a sharp U-turn.
-Tiger Leaping Gorge: It is a canyon on the Yangtze River located 60 km north of Lijiang City, Yunnan in southwestern China. It is a contender for the world's deepest river canyon.

Accommodations: Shangri-La Pacific Rim Hotel***
Tel:0887-8229999, Fax:0887-8228568


Day 24 Thursday 12-August-10 Meal(s) (B,L) Diqing(Shangri-la) / Lijiang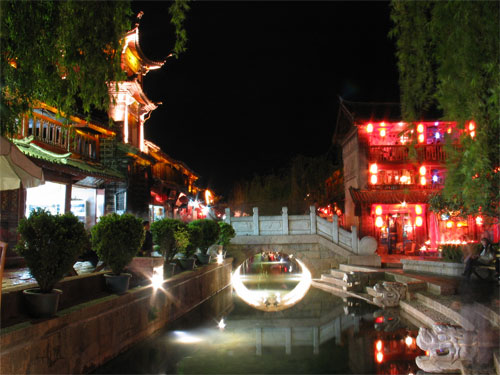 Transfer via: by private vehicle
Program: Full day tour for Bitahai Nature Reserve, Songzanlin Monastery, Shangri-la Ancient Town, the drive back to Lijiang. Then visit Lijiang Ancient Town, Black Dragon Pool.

-Bitahai Nature Reserve: is a huge alpine lake, surrounded by forests, with a small tree-covered island in its middle.
-Songzanlin Monastery: Don't miss the most important Lamasery of Tibetan Buddhism in Yunnan province.
-Lijiang Ancient Town: The town was built in the late Song dynasty and the early Yuan dynasty and was listed by the UNESCO on the list of the world's major cultural heritages in 1997.
-Black Dragon Pool: The park holds the Black Dragon Pool and got it's name because of it. The pool is listed in the Collections of Famous Pools in China because of its beauty.

Accommodations: Lijiang Sanhe Hotel***
Tel:0888-5120891, Fax:0888-5120892


Day 25 Friday 13-August-10 Meal(s) (B,L) Lijiang / Dali

Transfer via: by private vehicle
Program: In the morning, drive to Dali directly, visit Ancient Dali Town, Three pagodas, Erhai Lake, Butterfly Spring.

-Ancient Dali Town: It was built during the Ming Dynasty in 1382 and is one the 24 most famous historical and cultural cities in China.. Featuring stone walls, grey-tiled roofs, doors and windows carved with dragon and phoenix patterns, and gardens of varying sizes, the dwellings of Dali have an air of classic sanctity.
-Three Pagodas: built in the late Tang Dynasty therse three wonders of architecture are typical famous pagodas of Chinese style.
-Erhai Lake: making it the second largest highland lake of China, after Dianchi Lake. Its circumference reaches 116 km, its average depth is of 11 m and the total storage
-Butterfly Spring: In spring thousands of butterflies flutter among the branches and over the spring water forming a dazzling "Kingdom of Butterflies".

Accommodations: Landscape Courtyard,Dali***
Tel:0872-2666188, Fax:0872-2666189


Day 26 Saturday 14-August-10 Meal(s) (B) Dali / Kunming / Guilin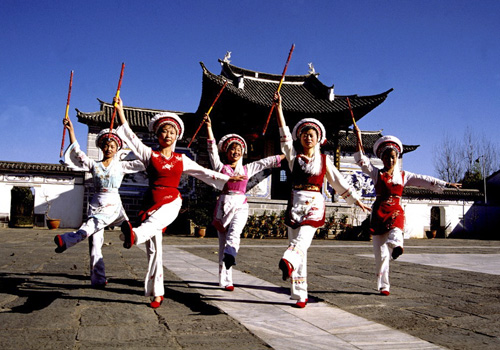 Transfer via: by air(arranged by us) & by air(arranged by us) MU5988 08:40-09:15 / MU5787 (14:20-15:45)
Program: Visit Tie-Dyeing Zhoucheng, Houses of Bai People in Xizhou, then be transferred to airport for Kunming first, then connect the flight to Guilin. Arrive in Guilin, be met and transferred to hotel.

-Tie-Dyeing Zhoucheng: where the Bai minority people live. You will appreciate their traditional culture there.
-Houses of Bai People in Xizhou: where the Bai minority people live. You will appreciate their traditional culture there.

Accommodations: Hotel Universal, Guilin***
Tel:0773--2828228, Fax:2824944


Day 27 Sunday 15-August-10 Meal(s) (B,L) Guilin / Longsheng / Guilin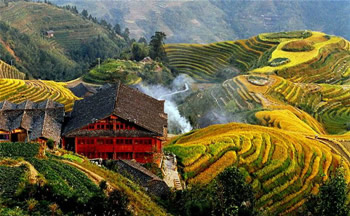 Program: Drive to Longsheng, visit Dragon's Backbone Rice Terraces, Yao Ethnic Tribes, Zhuang Ethnic Tribes.

-Dragon's Backbone Rice Terraces: Longji, as known as the Dragon's Backbone Rice Terraces, is located in Longsheng County, the mountainous region on the northeastern part of Guilin. They were first built in the Yuan dynasty ( about 800 years ago)and completed in the Qin dynasty by Zhuang people.

Accommodations: Hotel Universal, Guilin***


Day 28 Monday 16-August-10 Meal(s) (B,L) Guilin / Yangshuo

Program: Full day tour for Li River Cruise, West Street, Big Banyan, The Moon Hill, stay overnight in Yangshuo.

-Li River Cruise: Depart from your hotel in the morning. Be transferred to the Zhujiang Pier(about 1 hour drive)for a 4.5 hours wonderful cruise.You will enjoy the picturesque mountains, peaceful green fields ,farms and villages with water buffalos, cows wondering around on both sides of the river bank. Disembark at the one-thousand-year-old town Yangshuo in the afternoon.
-West Street: West Street is the oldest street in Yangshuo with a history of more than 1,400 years. Situated at the center of Yangshuo County, West Street has become, since the 1980's, a window of eastern and western culture and the biggest 'foreign language center' in China.
-Big Banyan: 6 kilometers away from the County of Yangshuo, you will find a prominent and towering tree: the Big Banyan Tree. It has survived wind and rain over centuries since it was planted during the Sui Dynasty (581-618).
-The Moon Hill: 50 minutes' bike from Yangshuo, there lies the Moon Hill. Named for the crescent shaped cave running through the moon, Moon Hill is one of the highlights in Yangshuo.

Accommodations: Aiyuan Hotel, Yangshuo***
Tel:0773-8811966, Fax:0773-8811916


Day 29 Tuesday 17-August-10 Meal(s) (B) Yangshuo

Program: Free day on your own.

Accommodations: Aiyuan Hotel, Yangshuo***


Day 30 Wednesday 18-August-10 Meal(s) (B,L) Yangshuo / Guilin / Hong Kong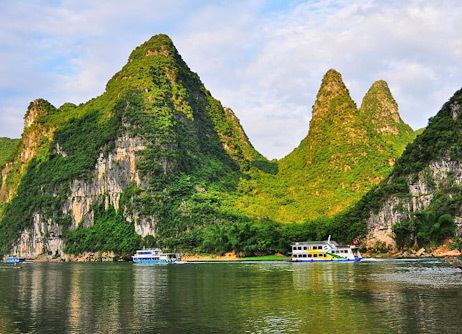 Transfer via: by air(arranged by us) HX122 (18:00-19:30)
Program: Drive back to Guilin, visit Elephant Trunk Hill, Reed Flute Cave, Seven Star Park, then be transferred to airport for Hong Kong. Arrive in Hong Kong, you will arrange on your own.

-Elephant Trunk Hill: Located at the conjunction of the Li River & the Peach Blosom River, the whole hill looks very muh like a giant elephant with a long trunk, it is the symbol of Guilin city.
-Reed Flute Cave: Known as "the Palace of Natural Arts" where you can see beautiful stalactites & stalagmites,learn how they are formed.
-Seven Star Park: The biggest park in Guilin, where you can see a giant Panda Yueyue, the Camel Hill, Bonsai Garden and more sites if you are energetic enough to climb some hills.

Accommodations: TBA arranged on your own


Day 31 Thursday 19-August-10 Meal(s) () Hong Kong

Program: Your own Hong Kong Island Tour arranged on your own.

Accommodations: TBA arranged on your own


Day 32 Friday 20-August-10 Meal(s) () Hong Kong

Program: Your own Hong Kong Kowloon Tour arranged on your own.

Accommodations: TBA arranged on your own


Day 33 Saturday 21-August-10 Meal(s) () Hong Kong / Macao

Program: Your own Macao tour on your own.

Accommodations: TBA arranged on your own


Day 34 Sunday 22-August-10 Meal(s) () Macao / Hong Kong

Program: Your own Macao and Hong Kong tour on your own.

Accommodations: TBA arranged on your own


Day 35 Monday 23-August-10 Meal(s) () Hong Kong

Transfer via: by air-own arrangement
Program: You will arrange on your own.


Service Ends!
Custom Tailoring: Design your own tour with our help to meet your unique interests. You don't have to compromise. Do exactly what you want to do! Let us assist you to tailor-make your own China experience.
What Our Customers Say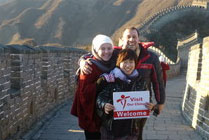 Eden and I returned home to Canada yesterday. Just wanted to send you a huge thank-you for all your hard work organizing our China trip. It was a fabulous trip. All the great things you made we were able to see and do while we toured your country. If I hear of anyone heading to China I will recom...
Read more testimonials...