China City Guide
China is an incredible destination and each of its cities has their own unique cultures, history, and sites, which make any China tour a wonderful adventure. Discover what each of China's tourist destinations has to offer in our China city guide. You can see what sites, cuisine, culture, and art each city has to offer, and how best to travel through them. You can also learn helpful tips, such as what to wear, or bring with you when you visit China. Feel free to contact us with any questions you may have and we will do our best to make sure your China tour is truly unforgettable.
Beijing City Guide
Beijing, China's political and cultural, and economic center is a major transportation hub. Filled with spectacular sites, most of them world-famous, Beijing is a traveler's delight. Sites such as The Great Wall, The Forbidden City, and Summer Palace have drawn visitors for centuries.In addition to its sites, Beijing's culture and art is unique and never fails to enthrall visitors. Our Beijing Guide will show you what Beijing has to offer and will add to any Beijing tour. Visit our Beijing City Guide
Xi'an City Guide
Xian, famous for being home to the Terracotta Warriors has so much to offer visitors. Known as one of the Four Ancient Capitals of China, it was capital to over 10 ancient dynasties. The ancient city is still surrounded by its ancient city wall, and a tour around it is real joy. In the center of the ancient city is the Bell Tower, Xian's ancient time-keeper. Our Xian guide shows you what sites, culture, shopping, and cuisine visitors can find, making a Xian tour all the more enjoyable. Visit our Beijing Xian Guide
Shanghai City Guide
Shanghai is one of the world's most famous cities. Known as the "Pearl of China", it is a major economic and transportation hub, and has a culture which beautifully blends Chinese and Western cultures. Being a major ancient trading port, Shanghai has many Western influences. This influence can be seen in its food, architecture, art, and culture, making Shanghai a truly unique city. Our Shanghai guide will help make your Shanghai tour incredible. Visit our Shanghai City Guide
Hong Kong City Guide
Hong Kong is one of the most beautiful cities on Earth. Being a British concession from 1842 to 1997, Hong Kong has a history and culture which blends Chinese and British influences, making it an incredible destination. The city, known for its modernity, is also packed full of history and sites of historic interest. The combination of its culture, cuisine, art, and history make it a very popular entry or exit point on Hong Kong tours. Visit our Hong Kong City Guide
Guilin City Guide
Guilin has been a famous destination for millennia. Its landscape was very popular with artists and poets, many of which left their marks by carving their poetry into the sides of the mountains. A Li River cruise is the best way to see Guilin's remarkable scenery. In the suburbs of Guilin, many Chinese Ethnic Minority groups reside and their unique cultures, which have survived until the present day can be seen today. A Guilin tour is an unforgettable experience. Visit our Guilin City Guide.
Chengdu City Guide
The capital of Sichuan, Chengdu is home to China's giant pandas. It is a major transportation hub in the Southwest of China and has a wonderful history and great natural beauty. Known as a "land of abundance", Chengdu is known for its mountainous areas, culture, sites, and cuisine. Chengdu's cuisine, famous for its fiery flavor, is incredibly delicious! Our Chengdu City Guide will show you the sites and cultures of Chengdu. It is a great resource for any Chengdu tour. Visit our Chengdu City Guide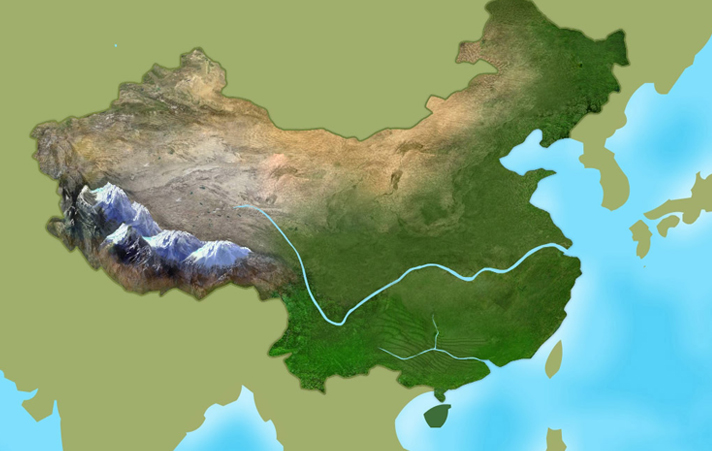 Tourist Cities in China
Central and South China

East China