Your Position:
Home
Resources
China Tour Resources
Welcome to VisitOurChina, a leading online full service travel agency in China, part of Guilin Tianyuan Travel Service Co., LTD. Our aim is to provide an unforgettable travel experience every time; we strive to be accommodating, professional, and reliable and to treat you like an individual, not a number. Award-winning tours at affordable prices. We are your friends in China!
Company Information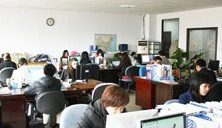 Guilin Tianyuan International Travel Service Co., LTD. is an international travel agency established with the approval of National Tourism Administration. The company offers high-quality services with professional expertise and receives visitors at home and abroad.
Our Promises
No matter whether it is your first China experience and how much you know about the country, our expert staff will strive to help you create the perfect tailor-made itinerary. VisitOurChina will spare no effort to give you a happy and memorable time together!
China Travel Questions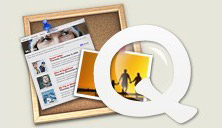 Warmly welcome to China with us! We are very glad to provide you with some practical information for you to get some general ideas of China before you come to visit China. The following are some basic information for your China trip, we hope it would be useful and you will enjoy your stay in China.
Hi Gina, Thank you for your email. I enjoyed my tour in Guilin and thanks for your organization. I am happy to let you know my comments and suggestion for you to improve your service in the future. This is the summary for the seat-in-coach tour: -. Tour Guide : Good -. Itinerary: Good -. Tour arrangement (pick up at what time, by who, etc): Need improvement. I need to call Mr. Zhang to check what time they will pick me up on the next day. They can simply send me a text message and call me to double confirm. That would be very nice and firm. -...Details
VOC's Travel BLOG
Our Travel Blog is the place to share our real life, travel experiences in China with you. Besides, we will provide information related to Chinese culture and China travel guide. "A bosom friend afar brings a distant land near." Traveling makes us to be closer, let's discover China together!
Tel : (86)773-5833156 Toll free in USA&Canada: #1-888-254-3159
Fax : (86)773-5831392
You can e-mail us at: contact@visitourchina.com
Our mailing address:
Guilin Tianyuan International Travel Service Co., Ltd
Room 5-10, Guilin International Conference and Exhibition Shopping Park Business Building, 26 Lijiang Road, Guilin,
Guangxi541004, China