China tours to Xiahe
Located in the south of Gansu Province, Xiahe County is the first stop to visit the Southern Gansu. There are many deep valleys and high mountains in the county, making it a military stronghold in ancient times. Besides, its Tibetan Buddhism is quite special, so this county is also called Mini Tibet. The name of Xiahe County was derived from the Xiahe River. Xiahe River, Sangke Plain, mysterious religious culture, unique Tibetan character and beautiful plains combine here, making it the Chinese Mini Tibet and Oriental Vatican and a major tourist county in South Gansu. At presen... More information about Xiahe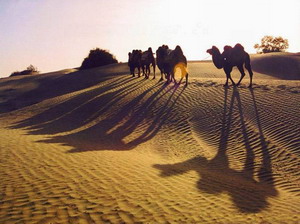 Tour Code:SK02
Duration:16 Days
Destinations:Dunhuang, Jiayuguan, Lanzhou, Turpan, Urumqi, Wuwei, Xiahe, Xi'an, Zhangye

This journey follows the ancient Silk Route from its source in Xian, China, through an ever changing landscape. Along the China Silk Road we will visit Xiahe and the enormous Tibetan monastery at Labrang, the Buddhist frescos in the Mogao Caves and the serene 'Heaven Lake' deep in the Tian Shan mountains.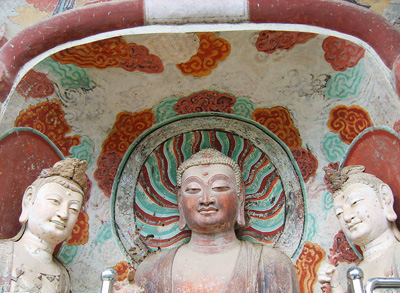 Tour Code:CTT23
Duration:4 Days
Destinations:Lanzhou, Xiahe, Xi'an

This train tour is filled with Buddhist grottoes, temples, and more. In Tianshui, you will visit the Maijishan Grottoes and Fuxi Temple. In Lanzhou you will visit the Binglingsi Grottoes and Temple Caves. In Xiahe, you will visit the Labraing Temple and Monastery, and have dinner with a Tibetan family. There is much to see and do on this itinerary and it travels to places rarely visited by tourists, making it all the more fun.
Custom Tailoring: Design your own tour with our help to meet your unique interests. You don't have to compromise. Do exactly what you want to do! Let us assist you to tailor-make your own China experience.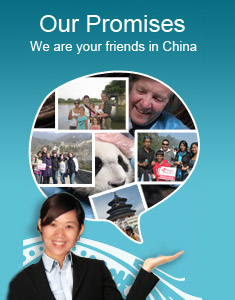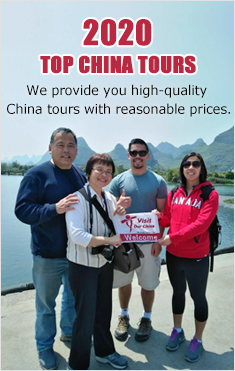 Popular City Tours