China tours to Huangshan
Yellow Mountain / Huangshan, literally meaning 'Yellow Mountain, is a very famous mountain and high scenic spot located near Huangshan City of Anhui Province in East China. Known for its cloud views, sunrises, twisted pine trees and granite peaks, Huangshan is a marvel for hikers and lovers of mountainous sightseeing. Voted as one of China's top 10 sights, Huangshan's area is also ranked as a UNESCO World Heritage Site for its uniqueness and great beauty that makes it fame all over the world. Yellow Mountain is the favourite place for Chinese paintings artists and writers t... More information about Huangshan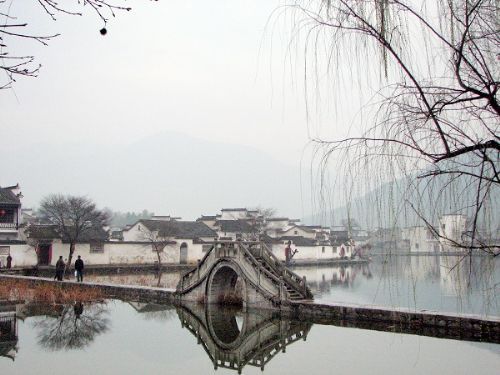 Tour Code:CPT01
Duration:10 Days
Destinations:Beijing, Huangshan, Shanghai

This photo tour will show you the grandest historic relics in Beijing with Temple of Heaven, Tiananmen Square, Forbidden City, Summer Palace, Great Wall, and tremendous sights of Yellow Mountain, landscape-painting-like villages in Anhui Province and Jiangxi Province, and the biggest and most flourishing metropolis of China – Shanghai including Shanghai Museum, Yu Garden, Oriental Pearl Tower, The Bund and Nanjing Road… You will get nothing but a visual surprise by it!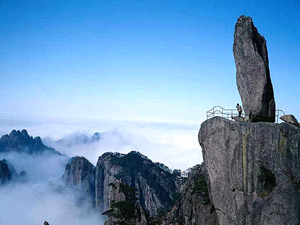 Tour Code:CWT04
Duration:7 Days
Destinations:Beijing, Huangshan

During this trip, Beijing will surprise you by its top historic attractions, e.g. Great Wall, Forbidden City, Summer Palace; and Yellow Mountain (or Mt. Huangshan), one of the 10 top must-see mountains in China, will touch your heart by the unique beauty of its 72 peaks as well as take you far away from the burning-hot summer!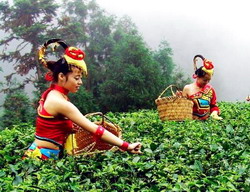 Tour Code:CCT04
Duration:13 Days
Destinations:Beijing, Hangzhou, Huangshan, Shanghai, Suzhou
China's traditional gardens are truly breathtaking and this China tour showcases them. You will also get to see some of the most exciting and cultural cities in China. You will begin in Beijing, China's capital. You will see such spectacular sites as; the Forbidden City, Great Wall, and Temple of Heaven. You will then visit Huangshan (Yellow Mountain), known as one of the most beautiful mountains on earth. You will then visit the city of Hangzhou, famous for its Dragon Well Tea. You will then visit Suzhou. Filled with traditional Chinese gardens, Suzhou is a wonderful destination. You will then visit Shanghai, which has a culture which blends Chinese and Western culture.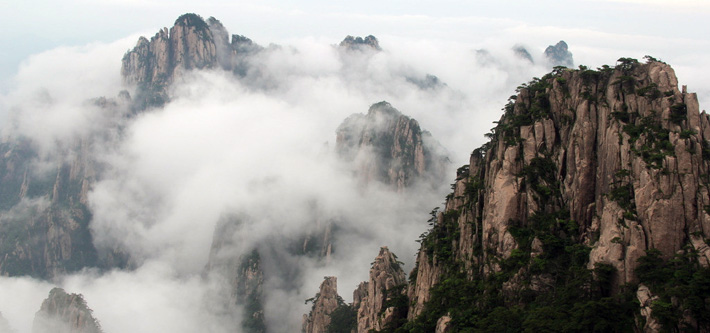 Tour Code:BST13
Duration:3 Days
Destinations:Huangshan
Combine a tour to discover the "four wonders" of Yellow Mountain, its imposing peaks, spectacular rocks, odd-shaped pines, and a sea of clouds, with a cultural experience in the ancient villages of Xidi and Hongcun to explore the most representative local-style residences in southern Anhui Province.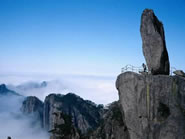 Tour Code:CCT10
Duration:8 Days
Destinations:Beijing, Huangshan, Shanghai
This incredible tour takes you to Beijing, Huangshan, and Shanghai. All three of these destinations are incredibly special for their history, culture, and natural beauty. Beijing has been China's capital for over 500 years and its glorious imperial history is truly breathtaking in such sites as The Forbidden City, The Great Wall, and many like sites. Huangshan (Yellow Mountain) is one of the most beautiful mountains on Earth and its flora and fauna is amazing. Shanghai is a wonderful city, combining Chinese and Western cultures, making it a surprisingly comfortable and exciting city.
Show More Huangshan Tours
Custom Tailoring: Design your own tour with our help to meet your unique interests. You don't have to compromise. Do exactly what you want to do! Let us assist you to tailor-make your own China experience.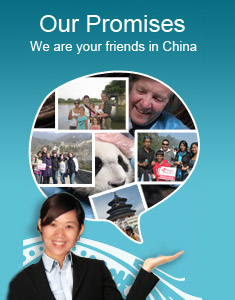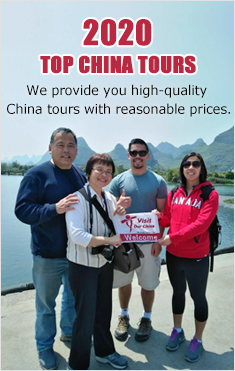 Popular City Tours