11 Days Beijing, Shanghai, Suzhou, Hangzhou Tour with Water Town Cruise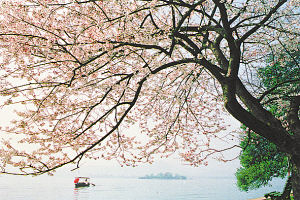 Tour Code: VOC-20100903-C
Destination: Beijing, Hangzhou, Shanghai, Suzhou
Client's Information: Araceli Castelló Martínez, Spanish
Tour Starting Date: Friday, 3, September, 2010
Group Numbers: 2


Day by Day Itinerary
Day 1 Friday 3-September-10 Beijing Arrival

Transfer via: by air-own arrangement
Program: Arrive in Beijing, be met and transferred to hotel, free at the rest of the day.

Accommodations: Redwall Hotel***
Tel: 010-51098666, Fax: 010-51098999

Day 2 Saturday 4-September-10 Meal(s) (B, L) Beijing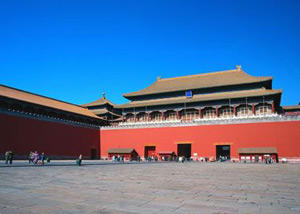 Program: Full day tour for the Tian'anmen Square, the Forbidden City, Hutongs tour with rickshaw, Lama Monastery.

-The Tian'anmen Square: The largest city square in the world.
-The Forbidden City: The largest imperial palace in China during the Ming and Qing dynasties with a history of around 600 years.
-Hutongs: The old narrow paths where common people lived. All the Hutongs crisscross with each other, dotted with the Kindergarten, the Bell Tower, the Drum Tower, the Tea House, and the lake, House of Gong Infante and local people's houses among them.
-Lama Monastery: the largest 260-year-old monastery in Beijing of the Yellow sect of Lamaism.

Accommodations: Redwall Hotel***

Day 3 Sunday 5-September-10 Meal(s) (B, L) Beijing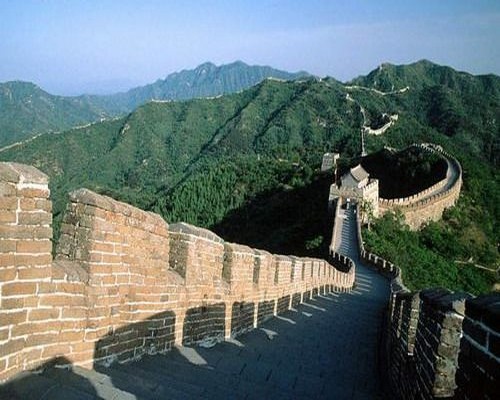 Program: Full day tour for Mutianyu Great Wall with round-way cable car, The Temple of Heaven.

-Mutianyu Great Wall: This less-crowded section of the Great Wall is a pleasant drive 90km NE of Beijing. A cable car takes you to a good section (avoiding a very steep climb), where you can walk along the wall, through the watch towers and enjoy superb views as it snakes across the hills and mountains.
-The Temple of Heaven: The place where the ancient emperors used to pray for the God's bless of the whole nation.

Accommodations: Redwall Hotel***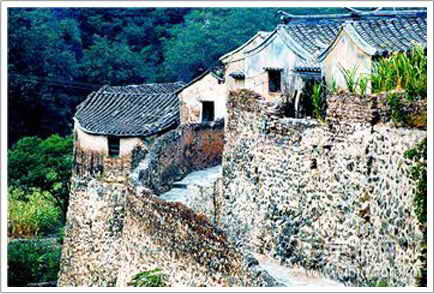 Day 4 Monday 6-September-10 Meal(s) (B, L) Beijing

Program: Full day tour for Chuandixia Village.

-Chuandixia Village: located in the west area of Mengtougou District, about 90 kilometers away from downtown Beijing. It's been well preserved place with over 600 Ming and Qing dynasty-style houses housed by 70 families. All of things show their original appearance.

Accommodations: Redwall Hotel***

Day 5 Tuesday 7-September-10 Meal(s) (B) Beijing

Program: Free on your own.

Accommodations: Redwall Hotel***

Day 6 Wednesday 8-September-10 Meal(s) (B) Beijing to Shanghai

Transfer via: by overnight train-soft sleeper D321 (21:21-07:25) (arranged by us)
Program: Free on your own until be transferred to train station (Beijing).

Accommodations: Stay on the train

Day 7 Thursday 9-September-10 Meal(s) (B) Shanghai

Program: Arrive in Shanghai, be met and transferred to hotel, free at the rest of the day.

Accommodations: Shanghai Zhao An Hotel***

Day 8 Friday 10-September-10 Meal(s) (B, L) Shanghai to Suzhou to Shanghai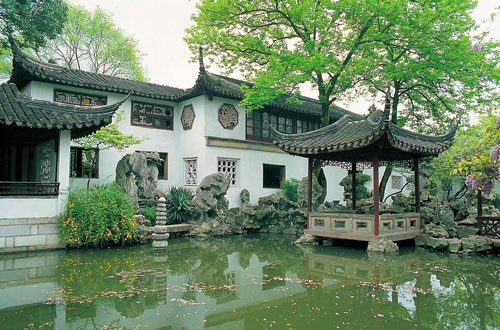 Transfer via: by private vehicle
Program: Our guide and driver will escort you from Shanghai to Suzhou, arrival Suzhou, then visit Humble Ministration's Garden, Lion Grove, Tongli water town, Cruise in water town Tongli, The No.1 Silk Factory, our guide and driver will escort you from Suzhou to Shanghai.

-Humble Ministrator's Garden: The garden is the best representative of Chinese classical garden, constructed in the Ming dynasty. Focused on a central pond with pavilions, terraces, chambers, and towers located nearby, the garden is divided into three parts: the eastern, middle and western parts.
-Lion Grove: The Lion Grove is one of the four noted gardens in Suzhou. It was first built in 1342 in the Yuan Dynasty(1279-1368).This small garden is truly exquisite in design, the rocking imaginative. Entering the garden the tourist will find stones in various interesting shapes.
-Tongli: Tongli town has a history of more than one thousand years. There are over hundreds of gardens established in Ming dynasty and Qing dynasty, temples, cartilages and former residence of eminent souls. Fifteen rivers divide the town into seven island and 49 sets of historic bridges connect the town as a whole.
-The No.1 Silk Factory: Suzhou is also famous for its silk production. In the factory you can see how the silk is processed from the silk worm to the final woven cloth.

Accommodations: Shanghai Zhao An Hotel***

Day 9 Saturday 11-September-10 Meal(s) (B, L) Shanghai to Hangzhou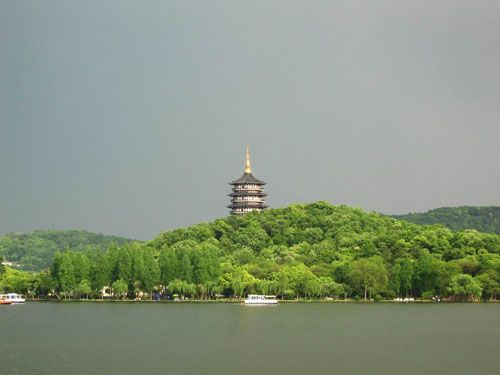 Transfer via: by train for soft seat D5657 (09:29-10:27) (arranged by us)
Program: Train station transfer (Shanghai), Arrive in Hangzhou, be met and transferred to hotel, then visit West Lake, Dragon Well Tea Plantation, Lingyin Temple.

-West Lake: Lying on the west edge of Hangzhou city, West Lake is the symbol of Hangzhou as well as one of the most beautiful sights in China.
-Dragon Well Tea Plantation: Dragon Well Tea is well known worldwide, the water of dragon well is sweet and nice. The green tea here enjoys very high reputation since Ming Dynasty (1368-1644 A.D) for its four special features: green color, fragrant aroma, sweet taste and smooth even appearance.
-Lingyin Temple: Lingyin Temple is one of the ten most famous ancient Buddhist temples in China. It also houses various Buddhist literature and treasures.

Accommodations: Lily Hotel***
Tel: 0571-87991188, Fax: 0571-87985706

Day 10 Sunday 12-September-10 Meal(s) (B, L) Hangzhou to Beijing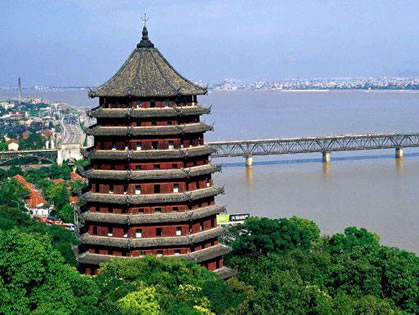 Transfer via: by air MU5167 (12:15-14:15) (arranged by us)
Program: Visit Six Harmonies Pagoda, be transferred to airport (Hangzhou), Arrive in Beijing, be met and transferred to hotel, free at the rest of the day.

-Six Harmonies Pagoda: It is a perfect symbol of brick-and-wood structure built in the ancient China. It was first built in 970 AD in the Northern Song Dynasty (960-1127). The name "six harmonies" comes from the six Buddhist ordinances, meaning "harmonies of the heaven, earth, east, west, south and north".

Accommodations: Redwall Hotel***
Tel: 010-51098666, Fax: 010-51098999

Day 11 Monday 13-September-10 Meal(s) (B) Beijing to Departure City

Transfer via: by air-own arrangement
Program: Be transferred to airport (Beijing)


Service Ends!


Custom Tailoring: Design your own tour with our help to meet your unique interests. You don't have to compromise. Do exactly what you want to do! Let us assist you to tailor-make your own China experience.
What Our Customers Say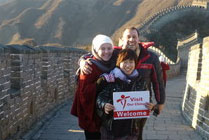 Our family was very happy with our tour and the services of the tour guides drivers in each city were excellent. The hotels arranged by you were perfect for our family and the meals provided were wonderful. Thank your for all your organizing and help with our trip. Cici in Beijing, Wendy in ...
Read more testimonials...