Guiyang travel guide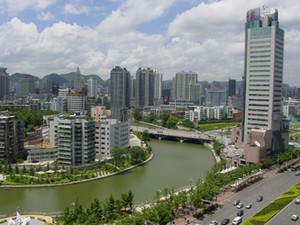 Guiyang is the capital city of the Province of Guizhou situated in central southwest China. This city is located near to the Yunnan-Guizhou Plateau and the Nanming River, which is known as a headstream of the Wu River joining the Yangtze River in the nearby Sichuan Province. This central city enjoys a humid subtropical climate and was renowned in ancient times as a place highly surrounded by bamboo groves, producing musical instruments. Cool and humid, the city of Guiyang is for many Chinese people known as the place where summer spends smoothly, but is still unfamiliar to the huge horde of tourist. Like many other Chinese cities, Guiyang flourishes with a lot of ethnic minorities among which the Miao, Dong, Hui and Buyi are the most important ones. This is thanks to these unique folklores that the city is renowned for its ethnic minority culture as well as its lush natural sceneries today. While coming to Guiyang on your tour, you will have the opportunity to enjoy many scenic sites barely seen anywhere else in China. Between minorities' festivals, scenic spots and luxurious hot spicy food, Guiyang is just the place where to stop for an unusual tour in China. ... More information about Guiyang »
Top Attractions in Guiyang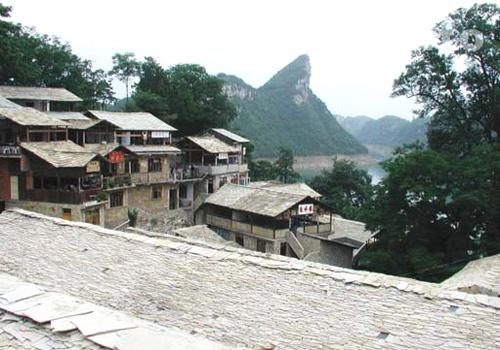 Zhenshan Ethnic Village
Zhensha Ethnic Village in Guiyang is a unique and authentic ethnic village with history of more than four hundred years. The entire village is made of stone. Even more attractive is the primitive culture of Bouyi and Miao ethnic minorities. Tourist can even hear antiphonal singing and Lusheng flute music.
Tianhe Pool Scenic Area
Combined the mighty of Huangguoshu Waterfall, the fantasy of Dragon Cave and the grace of Huaxi, Tianhetan Scenic Area is picturesque and has much more to offer. Named after a deep pool, it enjoys peaceful ambient and idyllic scenery with stone bridges, flowing water, farmhouses, and waterwheels.