Xi'an travel guide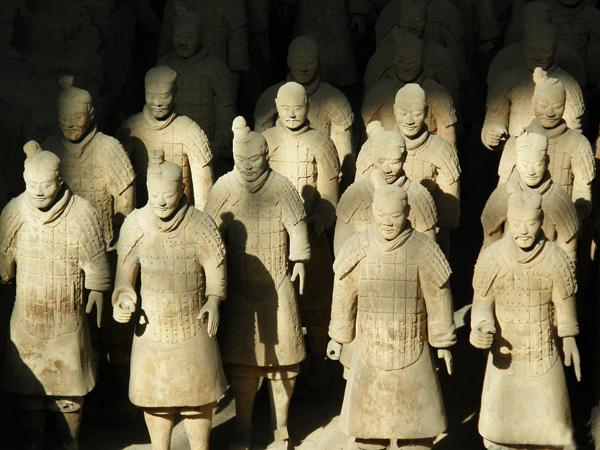 Food:
Kingdom of Snacks – it is full of joy to try great quantities of snacks in Xi'an, such as Rou Jia Mo and Pita Bread Soaked in Beef and Lamb Soup, with Muslim Street enjoying huge popularity among the locals.
Entertainment:
Review historical moments – watch Tang Dynasty Dinner Show in Xi'an, as if you were back to that prosperous and peaceful era.
Tour:
One of the four capitals of ancient civilization in the world; capital of 13 dynasties in Chinese history – remnants of the ancient world are in every nook and cranny.
The 8th World Wonder - The Terracotta Army and Horses, the biggest military museum underground, silently guard the first emperor Qin Shihuang for more than 2000 years.
The most well-protected ancient city wall standing in China – Ancient City Wall in Xi'an deserves a page in history as a formidable defence against enemy attacks.
A treasure house of Shaanxi ancient civilization - Shaanxi Provincial Museum has the great concentration of historic and cultural relics of China, displaying its immense charm as an ancient capital.
A token of the ancient city - Big Wild Goose Pagoda, in itself a masterpiece of Buddhism in China, gives a good account of Master Xuanzang and those Sanskrit sutras.
More information about Xi'an »
Top Attractions in Xi'an
Bell Tower
Originally built in 1384 in Ming Dynasty, the Bell Tower was moved some 1000 meters eastwards to present site in 1582. For hundreds of years the bell hanging on the Bell Tower functioned as an appliance for time service and alarm and is the biggest and best-preserved bell in China today.
Xi'an weather forecast