Railways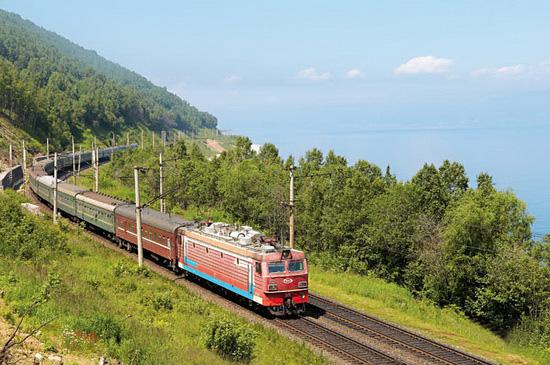 Compared with trains in western countries, most trains in China are less comfortable by and large, but many people still choose trains when they want to go to another city in China. For tourists, traveling in China by train is an economic way as well as a chance to enjoy amazing scenery along the railways. But please keep in mind that arriving at the railway stations in China one or two hours prior to the departure time of your train, as you may run up against a traffic jam on the way (especially during the Spring Festival).
There is limitation for passengers to take luggages on the train (adult with 20 kilometers and children with 10 kilometers at most). The articles passengers take should be suitable for putting on the luggage rack and under the seats. Hazardous articles such as explosive and inflammable articles, and objects that may cause public environment and pollutions are strictly prohibit to take on the train.
1) Notices on entraining a railway station in China
a. Security check: at the entrance of most railway stations in China there are X-ray machines where the luggages of passengers will be checked. After putting your luggage on the conveyor belt of the X-ray machine, please go quickly to the other end of the machine to collect them in case of being taken by others by mistake.
b. Find your waiting hall: after the security check, you will see an electronic screen on which train information are usually displayed in both Chinese and English. You can check your ticket and find your waiting hall on the screen. Please note that only in the right waiting hall can you find the way to your train.
c. Enter the platform: generally speaking, ticket checking in the waiting hall will begin about 30 minutes prior to the departure time of trains, so it is suggested to arrive at the railway station one hour ahead of time at least. When it broadcasts that it is to check ticket, please remember to take all of your luggages.
d. Entrain: numbers of trains and carriages are marked on every train and there will be a train staff standing on the entrance of every carriage, and you will be requested to show your ticket. If you take the wrong carriage, the staff will tell you which the right one is.
Main railway network in China
a. Beijing – Shanghai Railway
Route: Beijing – Tianjin – Dezhou – Jinan – Xuzhou – Bengbu – Nanjing – Zhenjiang – Changzhou – Wuxi – Shanghai
b. Beijing – Kowloon Railway
Route: Beijing – Bazhou – Hengshui – Shangqiu – Huangchuan – Macheng – Jiujiang – Nanchang – Ganzhou – Longchuan – Shenzhen – Cowloon
c. Beijing – Guangzhou Railway
Route: Beijing – Shijiazhuang – Handan – Xinxiang – Zhengzhou – Wuhan – Changsha – Zhuzhou – Hengyang – Shaoguan – Guangzhou
d. Jiaozuo – Liuzhou Railway
Route: Jiaozuo – Luoyang – Xiangfan – Zhicheng – Huaihua – Liuzhou
e. Baoji – Chengdu – Kunming Railway
Route: Baoji – Chengdu – Panzhihua – Kunming
f. Beijing – Baotou – Lanzhou Railway
Route: Beijing – Datong – Jining – Hohhot – Baotou – Yinchuan – Zhongwei – Lanzhou
g. Lianyungang – Lanzhou – Xinjiang Railway
Route: Lianyungang – Xuzhou – Shangqiu – Kaifeng – Zhengzhou – Luoyang – Xi'an Baoji – Lanzhou – Urumqi - Alashankou
h. Shanghai – Haizhou, Zhejiang – Jiangxi, Hunan – Guizhou, Guiyang –Kunming Railways
Route: Shanghai – Hangzhou – Yingtan – Pingxiang – Guiyang – Liupanshui – Kunming
Trains in China are classified into ranks by speed. The serial number of a train in China is usually named after "a capital letter + a figure" such as Train No. K123 and different letters stand for different speed: T - express train with air-condition, K – fast train (usually with air-condition), L – extra passenger train, Y – tourist train, Z – non-stop train with air condition, D - motor train unit, G – High-speed train, C – inter-city train.
If you choose to travel in China by train, it is suggested to arrive at the railway station about 2 hours ahead of time (especially during holidays and festivals) to avoid traffic jams or other emergent situations.
More Train Travel: