Your Position:
Home
VOC's Travel BLOG
VOC's Travel BLOG
Our Travel Blog is the place to share our real life, travel experiences in China with you. Besides, we will provide information related to Chinese culture and China travel guide. "A bosom friend afar brings a distant land near." Traveling makes us to be closer, let's discover China together!
2012-10-11 | China Food | Comments(1) | Views:(367)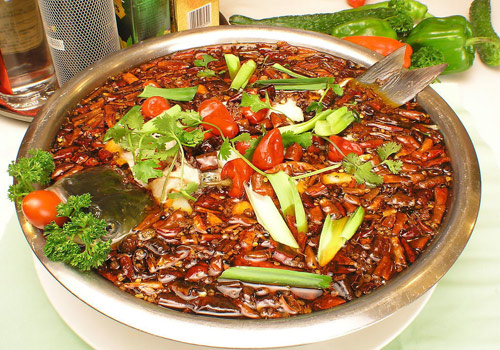 In China, "flavor" is considered the soul of the cuisines. Each seasoning master can transform diverse raw and processed materials, seasonings, and cooking ways into a very different yummy flavor, salty, sweet, hot, sour, fresh, and kinds of combined flavors…. Among the traditional five flavors (sweet, sour, bitter, pungent and salty), sour is the kind which can both promote digestion and enhance appetite. However, another flavor, hot, which also enhances people's appetite and often appeared with sour in Chinese menus, is the flavor loved by many people and adheres specifically to Sichuan Cuisine, the best known cuisine of the eight famous Chinese cuisines.
2012-07-19 | China Food | Comments(0) | Views:(285)
Time, the sworn enemy of food, sometimes is also the friend of food. Although we have obtained diversified ways to preserve food by means of modern technology, such old methods as pickling, air-drying, fumigating and salting had once unexpectedly brought us different and sometimes even unrivalled taste of food, which is the taste of time. Even to these days, those cured food still have a strong impact on people's daily diet. Here I will talk about two cured meat that is popular in South China especially in Hunan Province – bacon and salted fish.
2009-04-08 | Life in Guilin | Comments(0) | Views:(392)
Already being in Guilin for one week, I so far got to know the district of the office and once went to the center with my colleagues.
Seven Star District is very cute, and by bus you reach the center within 10 minutes. However, it is not a typical place for tourists to visit and therefore I am stared at nearly all the time when being on the street.
...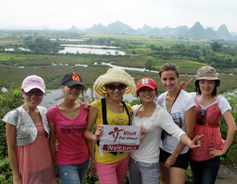 Calendar
Categories