Taxia Village
(/)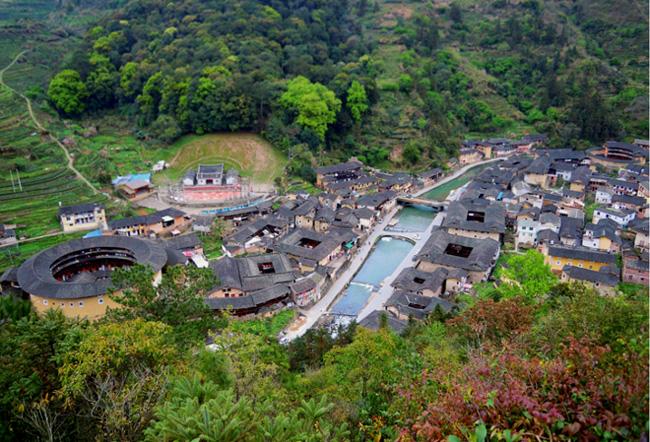 Description: Taxia Village is an exquisite Hakka village located in a valley.
Description: The village is Hailed as Zhouzhuang in South Fujian.
Description: Tt is a famous hometown of overseas Chinese with earth buildings and Diaojiaolou along the brook flowing through the village.
Description: The Deyuan Ancestral Hall
Description: Stone flagpoles of the hall were built to memorize people who have made great contributions to the family.
Description: A scene of the village, Xiamen
Description: A peaceful view of Taxia
Description: A bridge of Taxia Village
Description: The entrance of Zhang's Clan Ancestral Hall
Description: The brook through the entire village