Lugu Lake
(/)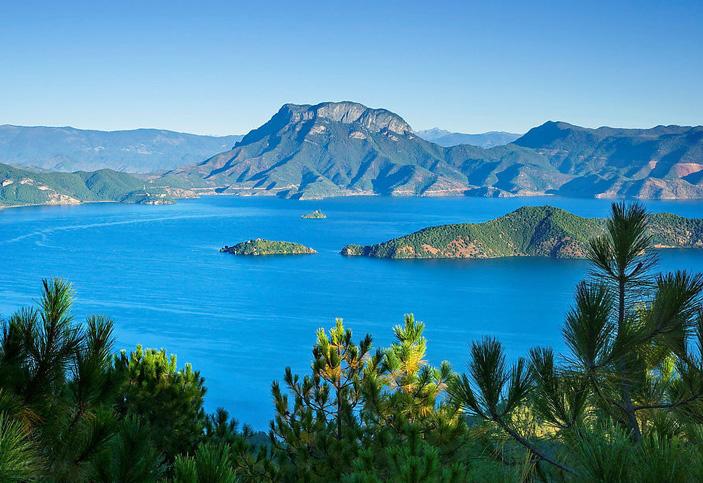 Description: Lugu Lake is the highest lake of Yunnan and one of the deepest freshwater lakes of China.
Description: The lake comprises 5 islands, 3 peninsulas and 1 seawall island.
Description: The Lige Peninsula, Lijiang
Description: Nearly half of the inhabitants in Lugu Lake are Mosuo Minority, which keeps the matriarchal way of living.
Description: The special Zhucao boat used on Lugu Lake, Lijiang
Description: The Snake Island of Lugu Lake
Description: The Caohai (Sea of Grass) of Lugu Lake
Description: The water birds in Lugu Lake
Description: A view of Lugu Lake in Lijiang
Description: The Lover Tree on the bank of Lugu Lake
Description: The Visiting Marriage Bridge, Lugu Lake of Lijiang