Dongchuan Red Land, Kunming
(/)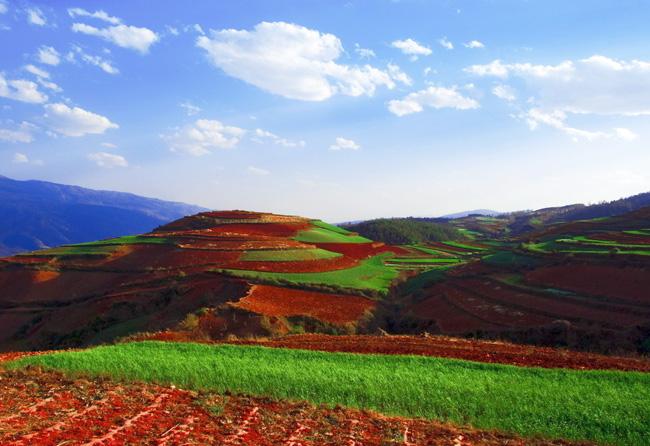 Description: The Red Land of Dongchuan is especially renowned for its marvelous and beautiful landscapes.
Description: Dongchuann Red Land of Kunming was praised as the lost palette of god, colorful and gorgeous rainbow.
Description: The blazing Dongchuan Red Land of Yunnan will surely astonish you.
Description: The miraculous and beautiful red land of Dongchuan, Kunming
Description: Dongchuan Red Land of Kunming is the most concentrated, typical and featured red land in Red Land Plateau of Yunnan.
Description: The fancy Dongchuan Red Land of Kunming
Description: The marvelous red land of Dongchuan, Kunming
Description: The marvelous red land of Dongchuan, Kunming
Description: The marvelous red land of Dongchuan, Kunming