Shangrao travel guide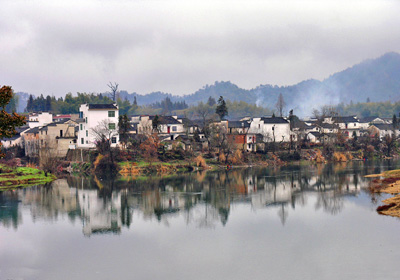 Located in the northeast of Jiangxi Province, Shangrao City is an ancient city with a history of more than 1700 years, adjoining Zhejiang Province in the east, Fujian Province in the south and Anhui Province in the west. It covers a total area of 22,791 square kilometers where 6,760,000 people live. Being embraced by miraculous peaks and streams, it is endowed with a great deal of natural beauty and is hailed as the most beautiful town in China. Apart from being known for its wonderful countryside views, Sahngrao also draws people's attention with its great discovery in archaeology. In the archaeological site of Xianrendong in Shangrao, a large number of stone artifacts and the oldest potteries in China were found, which tell that human beings have settled in Shangrao more than 10,000 years ago; the seed rice found in Shangrao has proved that it is one of the birthplace of rice in the world; besides, some other 48 archaeological sites and 19,000 unearthed cultural objects have been discovered in Shangrao. Hence, Likeng Village and Wangkou Village of Shangrao were put on the List of National Historic and Cultural Villages due to its great contribution to archaeol... More information about Shangrao »
Top Attractions in Shangrao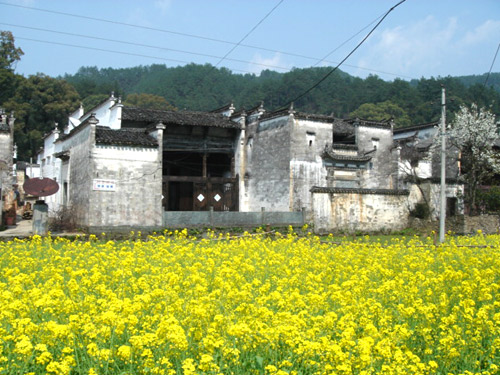 Xiaoqi Village
Often referred to as the Pear of Wuyuan, Shaoqi Village of Wuyuan County is believed to possess the most beautiful countryside sights in China. Built in traditional Hui-style (with white-washed walls and classic grey tiles), the old houses of the village are located among mountains shrouded in mist.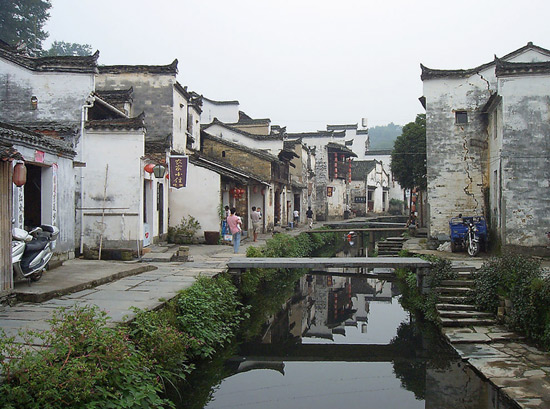 Likeng Ancient Village
Used to be a prosperous and well-renowned merchant town and cultural hub, and setting against the picturesque background of a river and a mountain range, Likeng Village is home to some of Anhui's most stunning architecture of Qing and Ming dynasties, with white washed houses, classic grey tiles, and ancient wooden and stone bridges.
Shangrao weather forecast