About Us
Offer high-quality services to you with professional expertise.
Guilin Tianyuan International Travel Service Co., LTD. Is an international travel agency established with the approval of National Tourism Administration. The company manages and receives visitors from Mainland China, Hong Kong, Macao and Taiwan, as well as many overseas Chinese, and also many foreign travelers visiting China. We provide an array of services including booking hotels, tickets, and also provide additional services such as visas, car rentals, and guide services.
Company Structure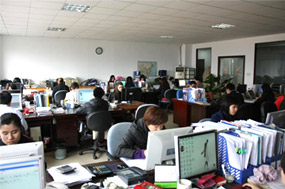 Our Company is divided into several departments including domestic travel, outbound travel, Japanese travel and English travel. We offer tours, conventions and exhibition plans. We have a high-quality staff team. Each have specialized skills and an abundance of experience; combined with a sharp sense of market knowledge of customer service that insures success when coordinating numerous large, medium-sized, or small tour groups.
Departments within the company include: General Manager, Executive Officers, Operation Department Transportation department, Finance Department. Within the Operations Department there is a Japanese Division, a Domestic Chinese Division, a Euro/American (English) Division, a Russian Division, a Spanish Division and a Korean Division. We have the following tourist websites in different languages: (Japanese) www.chinatrip.jp; (English) www.visitourchina.com; (Russian) www.chinatrips.ru; (Chinese) www.chinaguilin.cc. No matter where are you from, what language you speak and where you want to visit in China, we will try to help you with our colleges from other departments!
Our Services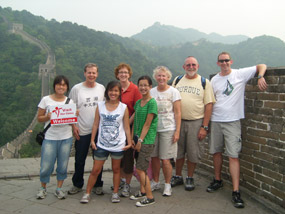 1. Good Hotels:

We have contracted various hotels in Guilin and other major cities in China to suit your needs with your satisfaction and competitive pricing in mind.

2. Limo Service:

We offer escorted transfers and car rental in Guilin and other major cities in China. We use Busses, Vans and private cars for the transfers with driver and tour guide.

3. Flight and train ticket booking:

We have good connection with all the domestic airlines and train station. In most cases, we are able to offer discounted air-tickets to you.

4. City Tours:

We offer varying customized city tours in Guilin and other major cities in China to suit your requests. If you want to travel alone, you may choose our private tours which offer you the chance to mix with other individual tourists.

5. Tour Guides:

We have English speaking guides as well as German, French, Italian, Spanish and etc. They are all dedicated and licensed people with years of professionalism. They offer a rare insight into the cultures and peoples that you visit. Our tour guides are also capable of assisting you with meetings and conventions.

6. Personalized Service:

We try to be personable persons to take care of you during your trip to China. The personalized service is something we can not describe, just try our services and you will feel our quality & warmness.
Our Advantage
Customer First: Customer care is our top priority.
Patient Staff: Our Staff is both professional and patient. Feel free to contact us if you had any requirement.
Reputable Agency: We've received good feedback from our customers and we are looking forward to know more friends.
Flexible Tour Design: Tailor-made tour itinerary is provided by VisitOurChina. Just tell us your need, we will try to find the best solution for you.
Professional, reliable, efficient and secure works: VisitOurChina is striving to give you a both memorable and safe China Impression.
Our Team
The Guilin Tianyuan International Travel Service Co., LTD is a leading online China travel agency based in Guilin with over 40 tour organizers and 60 local tour guides. With most of them university graduates, our team has received very strict professional training in the travel industry. They all love their work and are very eager to offer their expert advices to those who are planning to come to Guilin and other parts of China either for sightseeing or business.
Guilin Tianyuan International Travel Service Co., LTD. Is networked with 173 other tour operators from within China and all parts of the world. We offer high-quality services to visitors throughout the world.
Legal representative Huang Dadong
Company: GUILIN TIANYUAN INTERNATIONAL TRAVEL SERVICE CO.,LTD
Bank: BANK OF CHINA GUILIN BRANCH ZHONGXINGUANGCHANG OFFICE
Serial number: 6223 5788 7566
Bank address: No. 5 SHANHU ROAD GUILIN GUANGXI CHINA
Company's address: Room 5-10. Guilin International Conference and Exhibition Shopping Park. Business Building, 26 Lijiang Road, Guilin, China 541004
Register number: L-GX-CJ00027
Contact: Tel:+86(0)773-5831391 or 5833156 Fax:+86(0)773-5831392