China tours to Luoyang
The charming city of Luoyang, located in western Henan Province, is one of China's Four Great Ancient Capitals (with Beijing, Nanjing and Chang'an (Xi'an)). Situated in the interior part of China, Luoyang is an important historical city which had been capital of thirteen dynasties, from the Eastern Zhou (770 BC) to the later Tang Dynasty (923-936 AD). Luoyang is composed of 6 districts, 1 county-level city and 8 counties. Even if its ancient splendor can seem unsuspected to whom first arrive in the city, its atmosphere let travelers feel the amazing historical events that use... More information about Luoyang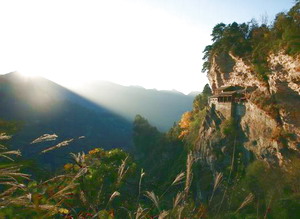 Tour Code:CWHT02
Duration:16 Days
Destinations:Beijing, Luoyang, Shanghai, Shiyan, Wuhan, Xi'an, Zhengzhou

Taking you to some of the best sites listed on UNESCO's World Heritage List, this tour of China will surprise and delight you. You will see China's imperial palaces in Beijing, the Terracotta Warriors in Xian, the Longman Grottoes in Luoyang, the Shaolin Temple in Zhengzhou, the Taoist Shrine in Wudangshan, the Jade Buddha Temple in Shanghai, and so much more. This itinerary is filled with surprises and is one that you will never forget.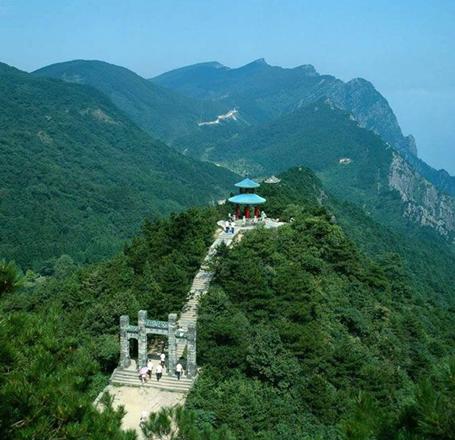 Tour Code:CWHT03
Duration:15 Days
Destinations:Anyang, Beijing, Jinan, Luoyang, Qufu, Shanghai, Taian, Xi'an, Zhengzhou

This tour of China will allow you to explore the ancient philosophical, natural, cultural, and martial arts centers of China. You will see the ancient capital of Xian, and the modern capital of Beijing. You will experience the excitement of Shaolin Kung Fu in the Shaolin Temple, and will see the home of Confucius, to name but a few. This tour will also take you to such natural treasures as Taishan Mountain, and the Yellow River. Discover what surprises this tour has in store for you.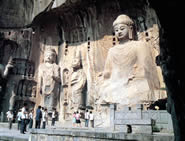 Tour Code:CTT03
Duration:16 Days
Destinations:Beijing, Datong, Luoyang, Shanghai, Xi'an, Zhengzhou
This China tour is truly special. It takes you to China's most famous sites, along with some lesser-known treasures, and all traveling between destinations will be done by soft sleeper trains. You will visit sites such as The Forbidden City in Beijing, the Terracotta Warriors in Xian, the Yungang Grottoes in Datong, the Shaolin Temple in Luoyang, and so much more.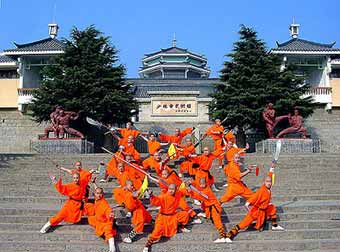 Tour Code:CTT12
Duration:15 Days
Destinations:Beijing, Chongqing, Luoyang, Shanghai, Xi'an, Yichang
This tour combines the excitement of Shaolin Kungfu with the relaxing experience of cruising down the Yangtze River and in between you will enjoy watching China pass by as you travel between destinations by train. This tour really has something for everyone. You will also see some of the sites which have made China such a popular destination.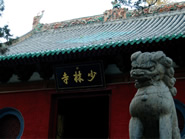 Tour Code:CCT09
Duration:11 Days
Destinations:Beijing, Luoyang, Shanghai, Xi'an, Zhengzhou
This 11 day tour focuses on one of the most exciting aspects of Chinese culture: Kung Fu. You will get to see monks training at the famous Shaolin Temple, and a performance showing their almost superhuman abilities. Along with visiting the Shaolin Temple, you will visit some of the most exciting and must-see sites in China. You will see Forbidden City in Beijing, the Terracotta Warriors in Xian, The Longmen Grottoes in Luoyang, and the Bund in metropolis Shanghai.

Show More Luoyang Tours
Custom Tailoring: Design your own tour with our help to meet your unique interests. You don't have to compromise. Do exactly what you want to do! Let us assist you to tailor-make your own China experience.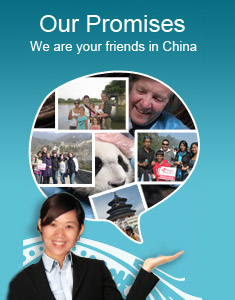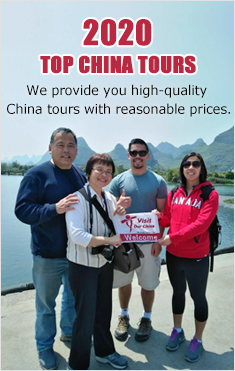 Popular City Tours