China tours to Lanzhou
Lanzhou is the capital city of the Gansu Province, lying at the very center of China. Its particular location makes it a pivotal transportation hub between western and eastern cities. Namely, the city of Lanzhou is renowned for its past history as a corridor to the Silk Road camel caravans. It enjoys a temperate, semi-arid climate and is crossed by the famous Yellow River, China's second-longest river (after the Yangtze River) where travelers can appreciate the magnificence of the Cradle of Chinese Civilization. This rich history and situation within mainland China provides t... More information about Lanzhou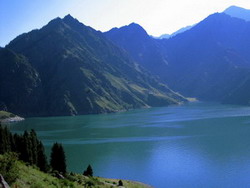 Tour Code:SK01
Duration:15 Days
Destinations:Beijing, Dunhuang, Jiayuguan, Lanzhou, Shanghai, Turpan, Urumqi, Xi'an

With this tour, you will have a quick glimps of the Silk Road, Start from Beijing, see the must see Great Wall, Forbidden City, etc. then fly to Urumqi, head to Jiayuguan, Dunhuang, Lanzhou and Xian, you will see the all major towns and the mysterious sights on the Silk Road. Finally, the tour end in Shanghai and you will return back to the modern city.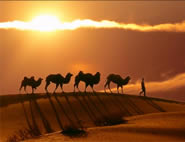 Tour Code:CCT08
Duration:13 Days
Destinations:Beijing, Dunhuang, Lanzhou, Shanghai, Turpan, Urumqi, Xi'an
Discovery the mystery of China's Ancient Silk Road, and the modern excitement of China's major metropolises on this incredible China tour. You will begin in the ancient and modern capital of China, Beijing. You will then begin your travels along the Ancient Silk Road by visiting Urumqi, Turpan, Dunhuang, and Lanzhou. You will then visit Xian, home to the Terracotta Warriors. After visiting Xian, you will travel to Shanghai. A perfect blending of Eastern and Western cultures, Shanghai is a wonderful last stop on your tour of China.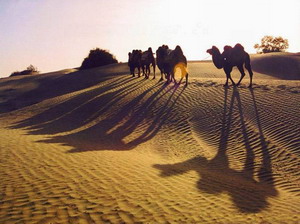 Tour Code:SK02
Duration:16 Days
Destinations:Dunhuang, Jiayuguan, Lanzhou, Turpan, Urumqi, Wuwei, Xiahe, Xi'an, Zhangye

This journey follows the ancient Silk Route from its source in Xian, China, through an ever changing landscape. Along the China Silk Road we will visit Xiahe and the enormous Tibetan monastery at Labrang, the Buddhist frescos in the Mogao Caves and the serene 'Heaven Lake' deep in the Tian Shan mountains.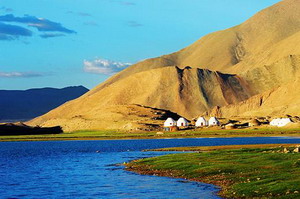 Tour Code:SK06
Duration:28 Days
Destinations:Aksu, Dunhuang, Hami, Hotan, Jiayuguan, Kashgar, Korla, Kucha, Lanzhou, Minfeng, Taxkorgan, Turpan, Urumqi, Yarkand, Zhangye

In 27 days, you will enjoy the whole landscape in Xinjiang province. Camping overnihgt in the desert, experiencing the hike in countries, enjoy the tour scenic sights while feel the real world and lives in the western part of China.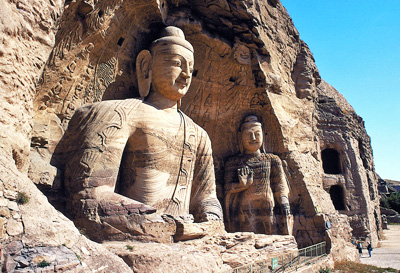 Tour Code:CTT16
Duration:15 Days
Destinations:Beijing, Dunhuang, Jiayuguan, Lanzhou, Turpan, Urumqi, Xi'an

Discovery the incredible views of China as they pass by the window of your soft sleeper train car in this incredible China train tour. You will travel through the major trading cities on the ancient Silk Road, beginning in Xian, and traveling through to Urumqi. The culture and people of China's section of the Ancient Silk Road are so unlike other parts of China. Their colorful traditions make these cities very special.
Custom Tailoring: Design your own tour with our help to meet your unique interests. You don't have to compromise. Do exactly what you want to do! Let us assist you to tailor-make your own China experience.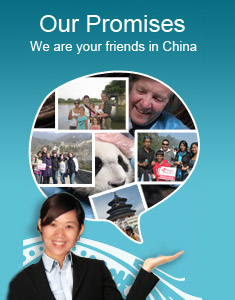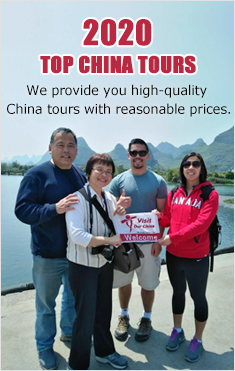 Popular City Tours