Changsha travel guide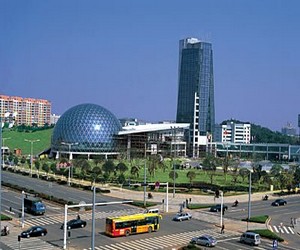 Thriving as the capital of central China's Hunan Province, Changsha City is the political, commercial, and cultural and communication hub of the province. Located in the east of Hunan Province, Changsha was built on the floodplain of Xiang River. It covers an area 11,819 square kilometers and has jurisdiction over 6 districts, 1 county-level cities and 2 counties. As the cradle of Hu-Xiang Culture (a distinctive culture came into being and developed in Hunan Province), Changsha boasts one of first batch of National Historical and Cultural Cities. Silk coat, putrescent-resist woman's corpse of over 2000 years, bronze wares, Bamboo and Wooden Strips of Zoumalou…all the debris of history narrates the history of this city. From seemingly endless alleys to museums that are jammed with cultural relics to residences of celebrities, each corner demonstrates its glorious past. It was once the sanctuary of two famous poets: Qu Yuan and Jia Yi. Qu Yuan was a famous poet and patriot in the Spring and Autumn Period (770BC-476BC), and Jia Yi was a famous writer of Han Dynasty). It is home to numerous celebrities, such as revolutionaries Liu Shaoqi and Hu Yaobang. Chang... More information about Changsha »
Top Attractions in Changsha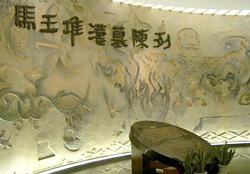 Han Tombs at Mawangdui
Mawangdui Han Tomb, divided into three tombs, was the graveyard of Mayin family, king of ChuState(a state in the Spring and Autumn Period (770BC-476BC)). Its intriguing attraction is the corpse of this tomb's owner, which was buried for more than 2000 years but was extremely well-preserved.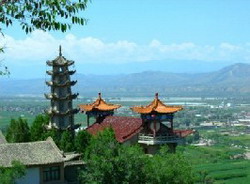 Yuelu Hill Park / Yuelu Acadamy
Yuelu Hill is the national key scenic area, comprising natural scenery of hills, rivers, flora and fauna, and humanistic attractions of cultural relics and modern revolutionary historical sites. In a great measure, it enjoys an assembly of essence of Hunan Culture, Confucianism, Buddhism and Taoism.
Changsha weather forecast