Your Position:
Home
VOC's Travel BLOG
VOC's Travel BLOG
Our Travel Blog is where we share our real life travel experiences with you. We also provide information on Chinese culture, Chinese cuisine, and much more. We hope that this information helps you in some way, whether it be in designing a China tour, or just gives you interesting information on a new and exciting place.
2011-12-27 | China travel Guide | Comments(1) | Views:(279)
Hawaii, Maldives, Saipan, and other famous seashore resorts are the dreaming places for the travelers who love blue sea, bright sunshine, delicious seafood. Actually, in China, we also have a world-famous beachfront tropical city, its name is Sanya. Sanya locates in the southernmost tip of Hainan Island China, then it boasts "The best city China in terms of residential environment", "China's most favorable tourist destination", "Hawaii in the Orient ".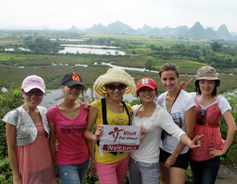 Categories