VOC's Travel BLOG
Our Travel Blog is where we share our real life travel experiences with you. We also provide information on Chinese culture, Chinese cuisine, and much more. We hope that this information helps you in some way, whether it be in designing a China tour, or just gives you interesting information on a new and exciting place.
2012-05-22 | China travel Guide | Comments(0) | Views:(201)
Now I enjoy having fun as much as the next guy, I really do. You ask me to go rock climbing, I'm down. You ask me to go jump over some fire, why not! You ask me to jump off a cliff into water, and you know what I'll do it, you know why? Because all those things, granted are a little dangerous, but are fun! However, I believe everything has a line, and yes I cross that line a lot, but you know what when it comes to fun sometimes that line should be deeply etched into the ground, I draw that line when comes to riding trains in China! I see that line and I respect it, but sometimes I have to go and cross it.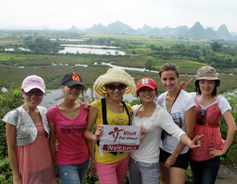 Categories