VOC's Travel BLOG
Our Travel Blog is where we share our real life travel experiences with you. We also provide information on Chinese culture, Chinese cuisine, and much more. We hope that this information helps you in some way, whether it be in designing a China tour, or just gives you interesting information on a new and exciting place.
2011-11-11 | China travel Guide | Comments(2) | Views:(612)
Yet another aspect of traditional Chinese culture I find myself completely enthralled by is ancient Chinese religion and philosophy. With a history as long as China's, there's little wonder how such a wide variety of colorful belief systems and practices have manifested over the ages and embedded themselves in the heart of traditional society. To be sure, each has taken shape in popular culture in their own distinct way and offer unique perspectives on the Chinese way of life, although the philosophic doctrine I seem to personally resonate with is Daoism (or Taoism).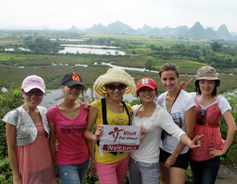 Categories